VIDEOS
OK! Hottie of the Day: Darren Criss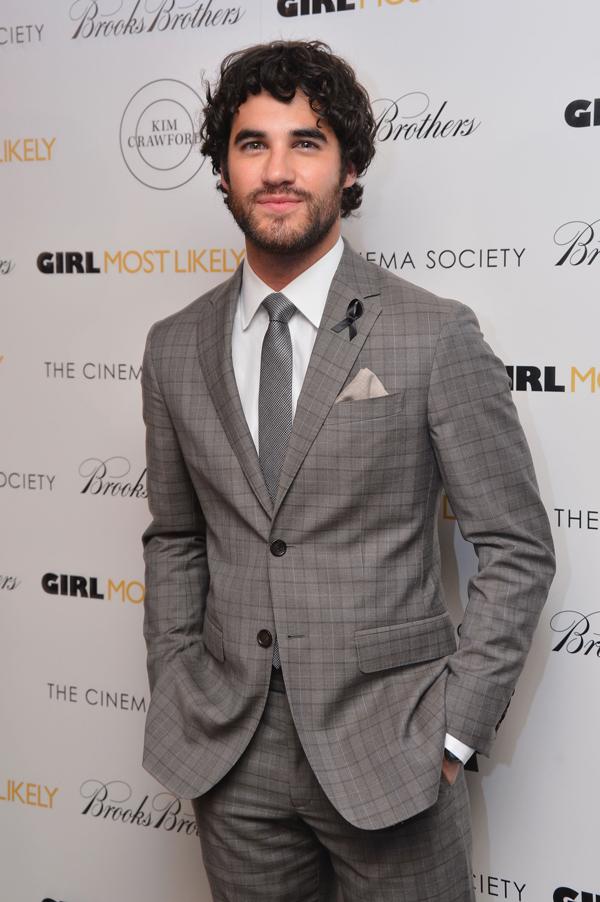 Honestly, it feels weird that we are making Darren Criss our Hottie of the Day considering that the sad death of his Glee co-star, Cory Monteith, is still pretty fresh in all of our minds. But, as much as we hate it, life must go on. And it was business as usual for Darren last night, as he attended the NYC premiere of his new film, Girl Most Likely, wearing a small black lapel on his suit to honor  the death of his friend.
Article continues below advertisement
You probably know the film, also starring Kristen Wiig, as Imogene, which was its original title, but we're here to tell you that yes, the title has changed but the amazing cast and premise remain. It's about Imogene, a struggling playwright, who moves back home with her mom in New Jersey. Darren plays a random dude who's living in Imogene's mom's house which makes us really jealous to think about because we want that to happen to us.