VIDEOS
OK! Hottie of the Day: Taylor Swift's Ex-Boyfriend, Patrick Schwarzenegger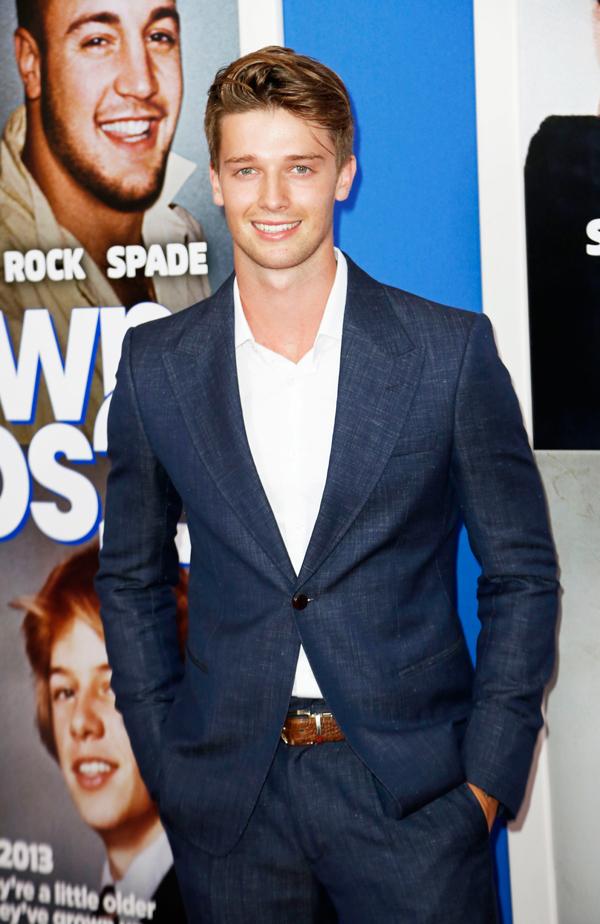 It was only a short while that Taylor Swift was dating Patrick Schwarzenegger, but we do not forget that it happened. And we also must not forget that Patrick is quite the looker. He has a small role as a "Frat Boy Cooper" in Grown-Ups 2 and thus was at the movie's NYC premiere last night looking like this. Kid cleans up nice, eh?
Photos: This Summer's Best (And Worst) Movie Sequels
We also need to mention that Taylor Lautner was in attendance at the event as well (he also has a role in the film), and we musn't ignore the fact that he, too, dated Taylor Swift. We hope things weren't too awkward between T. Swift's two former boy toys, but somehow we think they're pretty used to run into her other exes at Hollywood events. Just a thought.
Article continues below advertisement