VIDEOS
OK! Look of the Day: Rosie Huntington-Whiteley's Malibu Look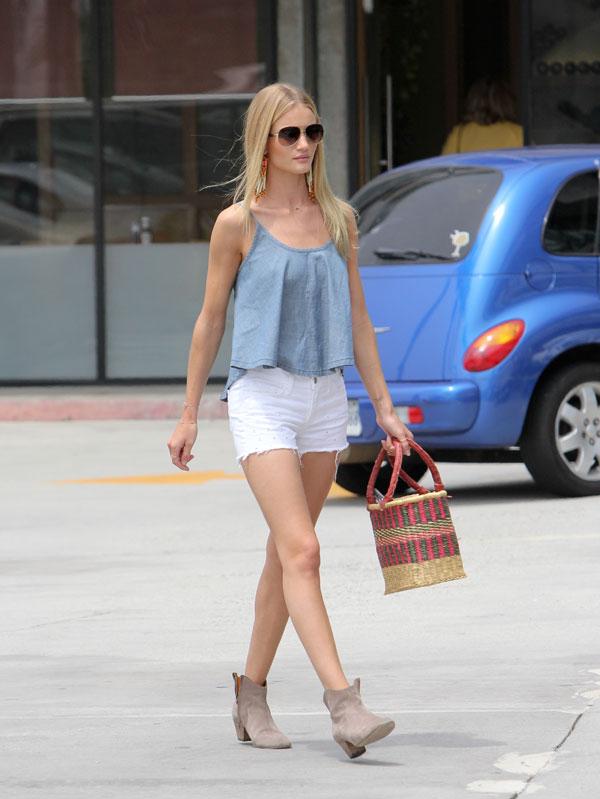 I live for a good RHW outfit. As a model/actress/all-around hottie, it's imperative to establish yourself as a fashion icon early on and Rosie has had no problem doing just that.
Rosie Huntington-Whiteley Parties the Night Away on Her 26th Birthday!
Her daytime looks are just as good as her red-carpet stunners (case in point: this photo) and she just never seems to miss a stylish step. Here she looking cute running errands in Malibu in an AG Adriano Goldschmied Circle Cami in Sunfade, white cut-off jorts, aviators, a straw tote, and taupe booties. #Flawless.
Article continues below advertisement