VIDEOS
OK! Loves: Get Ready, You'll Want to "Make Out" With New British Band Rixton!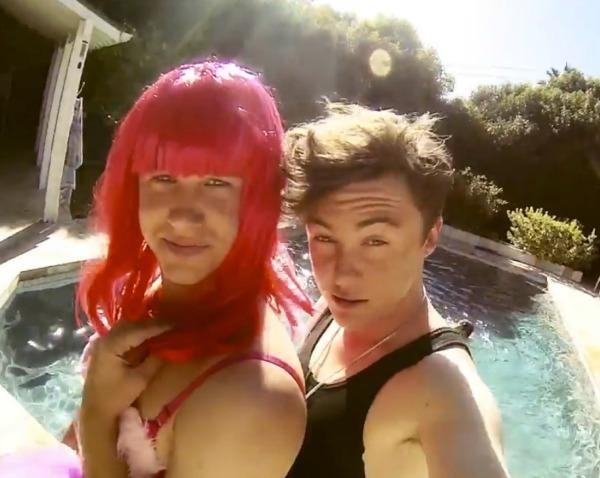 I am the first to admit, I am a sucker for British musicians. And actors. And comedians. Fine! Anything British.
Photos: See pics from Drake's big b-day bash
But hello to my new crushes, the boys of Rixton! Here is their new video for "Make Out" which is cute, funny, adorable, catchy, silly, crazy, weird, and amazing all at the same time. No one is safe. Miley's "Wrecking Ball", Robin Thicke's "Blurred Lines", even Justin Bieber's "Beauty and a Beat". The guys...pay homage? Creepily reenact? I don't know what they do exactly, but they use those videos as inspiration for this masterpiece right here:
Article continues below advertisement
radar_embed service=youtube src="//www.youtube.com/embed/eHQkaH4J4Ps" width="640" height="480"
We even got an exclusive quote from the guys! See what they had to say about the fun video:
"Make Out is an introduction to our humour and personalities. The shoot was hot, sweaty and very very naked. So basically it was just a normal day for us. We hope you have as much fun watching it as we had filming it! x"
OK! News: This Lady Gaga outfit....
The song was released just a couple days ago and is already in the iTunes Top 10. Plus, the guys just signed to Scooter Braun's (ever heard of him?) record label, so don't plan on these guys going anywhere except the very top of the charts. And also your hearts. I even have a favorite already. Jake, call me. Let's Make Out.
Are you loving the video for "Make Out"? Which spoof did you like the best? WHich guy is your favorite? Tell us in the comments below or on Twitter @OKMagazine.