VIDEOS
WATCH: President Obama Hilariously Shuts Down Kanye West On Jimmy Kimmel Live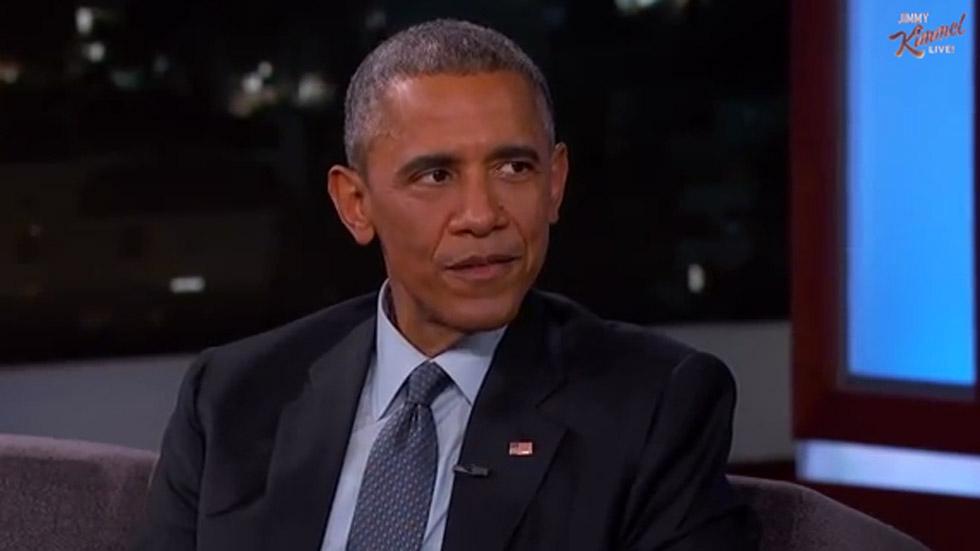 When he's not running the country from Washington, DC, he's goofing off with Jimmy Kimmel in LA, because why not?! President Barack Obama made his first appearance on the late night show since he first got elected in 2008 last night, and Jimmy treated the POTUS just as he would with any other guest. The Prez played an amazing round of "Celebrities Read Mean Tweets," one of Jimmy's most popular segments, and also did a sit-down interview.
Article continues below advertisement
WATCH: Kim And North West Get Mobbed at LAX
Among chatter of social media and Hilary Clinton, Jimmy asked Mr. President if he and Kanye West talk on the phone, as Kanye has said in the past. His response?
"I've met Kanye twice. The first time was when I was a senator and he was with his mom. He'd just gotten big. He's from Chicago, so they wanted to meet, and he was very soft-spoken and very gracious. He was a young guy, and hadn't quite come into his own. And about six months ago, he came to an event and, look, I love his music and he's incredibly creative. I don't think I've got his home number." The president added, "I do love his music, though. He's terrific."
MORE ON:
jimmy kimmel live
Are you surprised that Obama and Kanye aren't friends? Tweet us @OKMagazine.