PHOTOS
5 Secrets Of Kim Kardashian's Platinum Blonde Hair -- How And Why The Reality Star Dyed Her Brunette Locks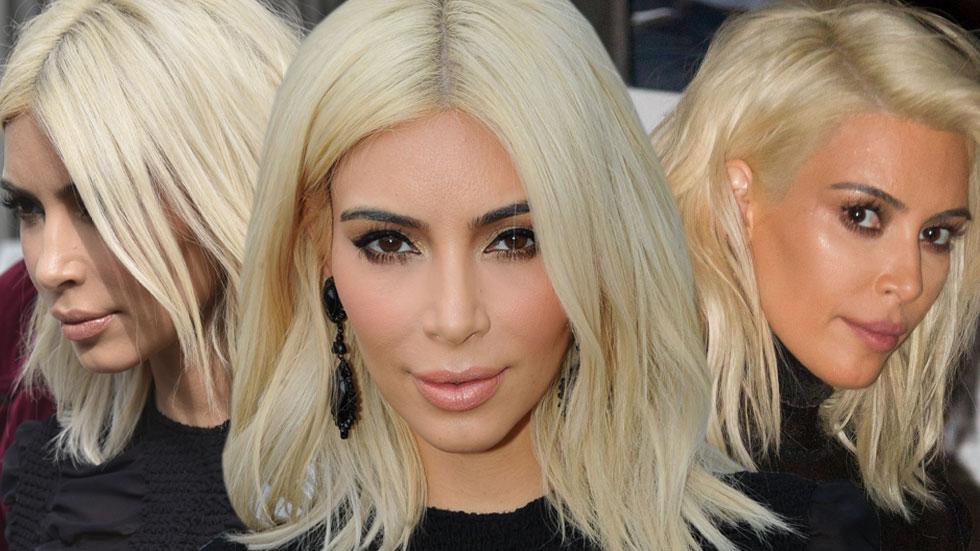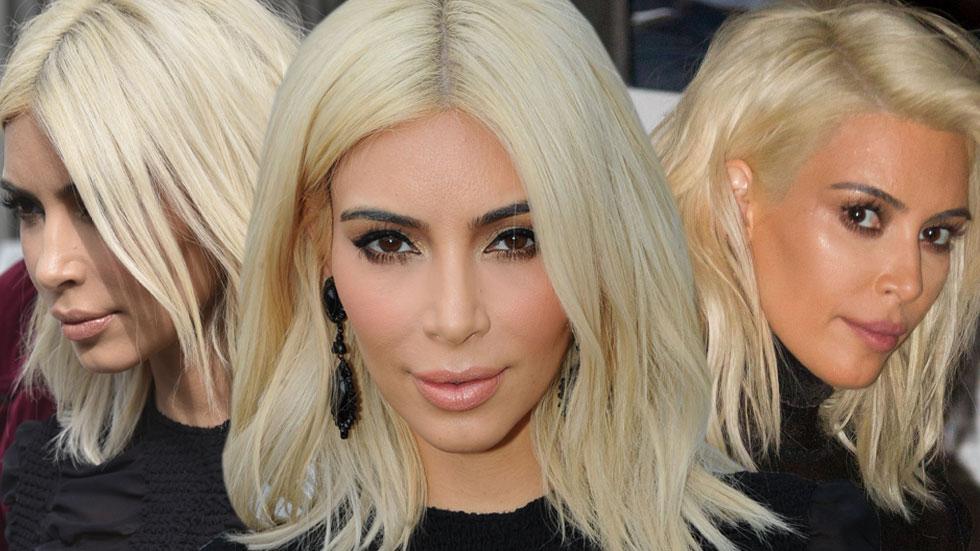 Forget Beyoncé's epic struggle bangs! Kim Kardashian is now the queen bee of cringe-worthy hair dos after bleaching her brunette locks a bright shade of blonde. It was a surprise to many when she ditched her sleek, brunette bob for the glowing shade. But it appears there may have been more to Kardashian's decision than the urge for a new look.
Article continues below advertisement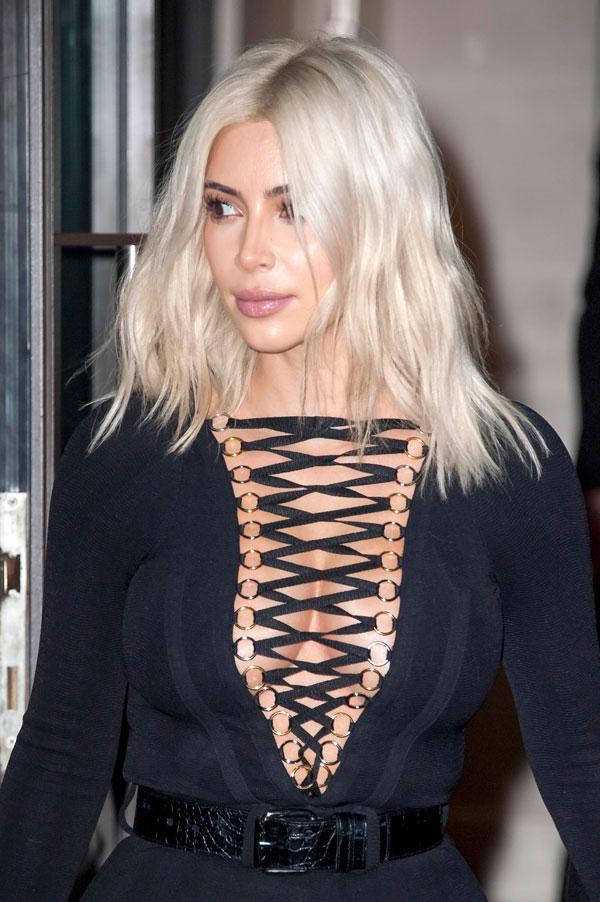 But let's start with the deets of the do! Lori Goddard of Goddard + Bragg salon told Us Weekly the look included $500 worth of highlights. Goddard was one of the colorists who helped lighten Kardashian's hair, revealing it took four hours to dye her hair to the perfect shade of blonde. He completed the process at Kardashian's Calabassas, California, mansion on Mar. 3. But just four days later she ended up having the blonde lightened even more during a visit to L'Atelier Blanc in Paris, France, where Kardashian said Frédéric Mennetrier "fully got the color right."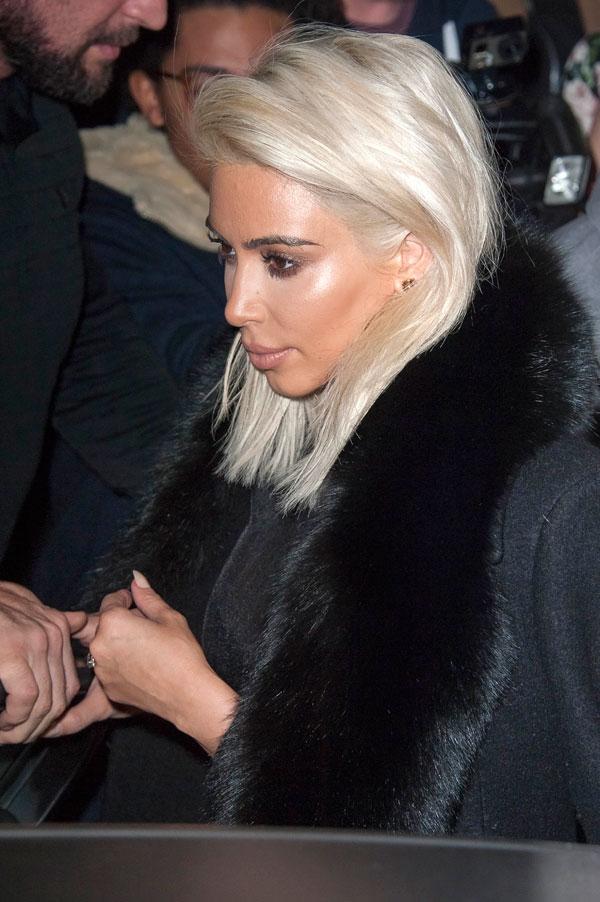 However, reports claim the new look wasn't even Kardashian's idea! A source speaking with In Touch said that Kardashian's hubby, Kanye West, actually pushed her to get the edgy color and cut. "Kim has little to no say in her style anymore," the insider said. "He wants her to be cutting-edge with her look, and the hair color was just another one of his ideas." Back in January, Kardashian admitted that her hubby was helping her revamp her entire wardrobe for the New Year. So maybe his creative vision has trickled up to the reality star's tresses as well.
Article continues below advertisement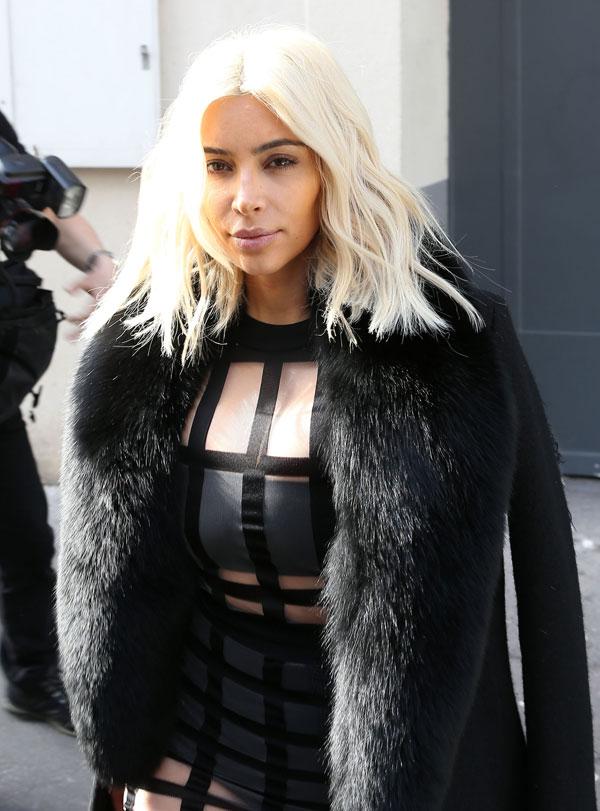 And that's not all the hair-related drama! Reports also have surfaced that though she may not have completely been on board with the new do, Kardashian went along with it to hopefully steal a little shine from her sister Kendall Jenner. Debuting her new look during Paris Fashion Week was allegedly an attempt by Kardashian to dominate the headlines after Jenner's successful run at New York Fashion Week.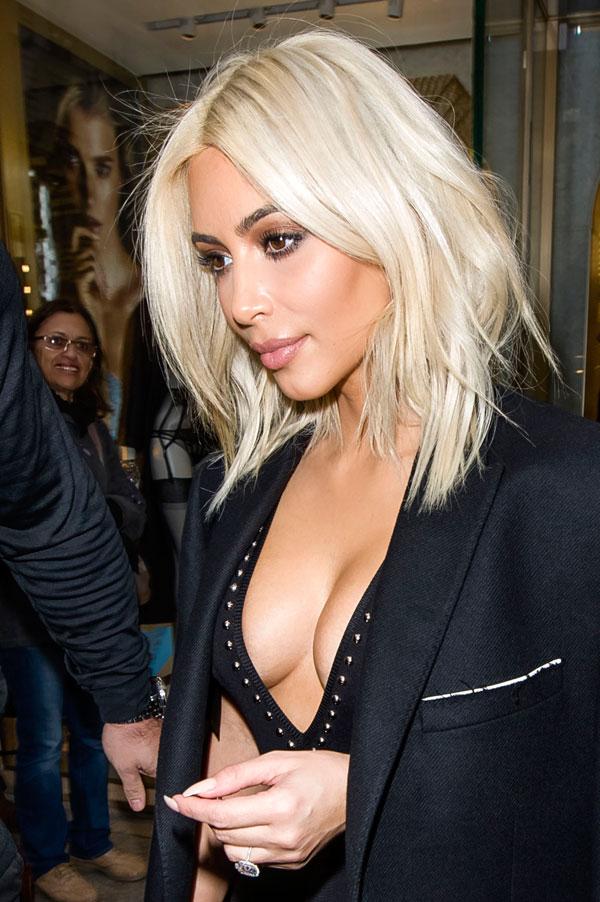 Article continues below advertisement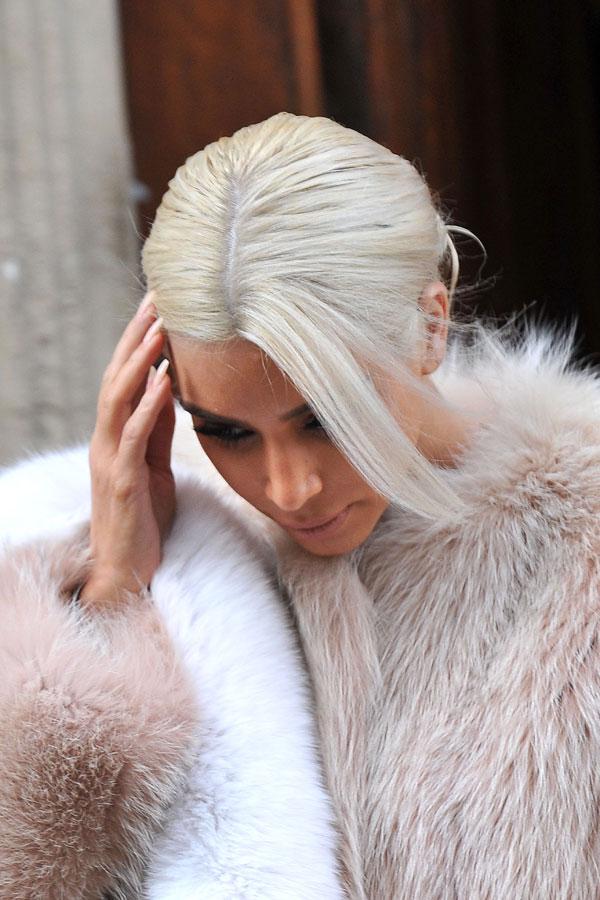 But then there's claims that Kim didn't even really dye her entire head. According to another source speaking to RadarOnline.com, her blonde do is nothing more than a clever guise! "The first top quarter of her hair in the front is bleached, but the rest isn't," the insider said. "It's bleached on the top and sides -- and the rest is a wig." The source close to Kardashian's glam team added that the rest of her hair is actually still brown, other than her dyed sides and front. "It's parted perfectly and at different lengths and you always see the front of her head so it looks like it's all normal, but it's trickery," the source said.