VIDEOS
Red Carpet Confidential: Howard Stern's Wife Beth Reveals Why She'd Rather Have Pets Than Babies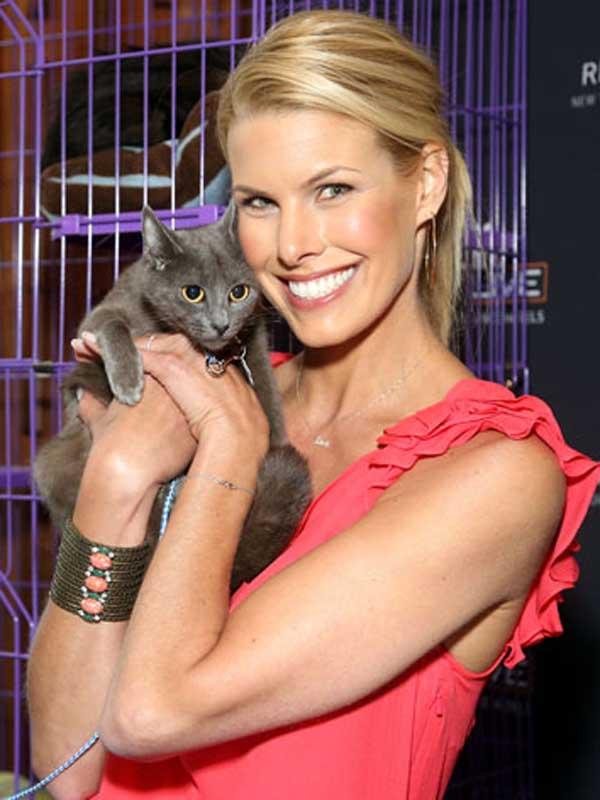 Article continues below advertisement
With ten cats climbing around, how do they manage intimacy?
"Well, the kittens are tiny, so they're in a separate area of the house," she explains. "We have four cats that have full roam of the house. In that case, we have to kick everybody out and shut the doors laughs. You have to allow time to round them up, and then after we have our time together, I'll immediately open the doors, so they all come running back in. laughs"
OK! Exclusive: Heidi Klum Dishes on America's Got Talent
Thankfully, Howard has put out a plea to his listeners to find homes for the eight-week old kittens.
"Already we have some people who are interested, so I hope it will be a great thing that we can continue to do," the animal advocate, who hosts Nat Geo Wild's Spoiled Rotten Pets, says. "I'm enjoying fostering. It's going to be hard letting them go, but it's all part of the process."
MORE ON:
Red Carpet Confidential
Article continues below advertisement
And how does Beth's hubby feel about having a whole lot more mouths to feed?
"He's incredible," she gushes. "He loves animals. He shares the passion, but he knows that when it comes to the animals, that's my life, that's my happiness, that's my everything, that's my passion. He's right there with me."
OK! Exclusive: Alyssa Milano Reveals Her Plans for Baby Number 2
As she nears age 41 this month, Beth has no regrets that she never had children with the celebrated SiriusXM radio host and America's Got Talent judge.
"Oh, I never wanted to have children," she says. "We don't need children to complete us. I need pets in my life. I have friends with kids, but I don't need a child to feel fulfilled."
That just means more love for the cats, like the dozen cuties who dot the R lounge hoping for a kind heart to give them a home. They are adorable!
OK! News: There's Drama in The Big Brother House Already
Would you like to add more pets to your home? Tweet us @okmagazine.