VIDEOS
Red Carpet Confidential: The Adorable Things Salma Hayek's Daughter Did On The Set of Grown Ups 2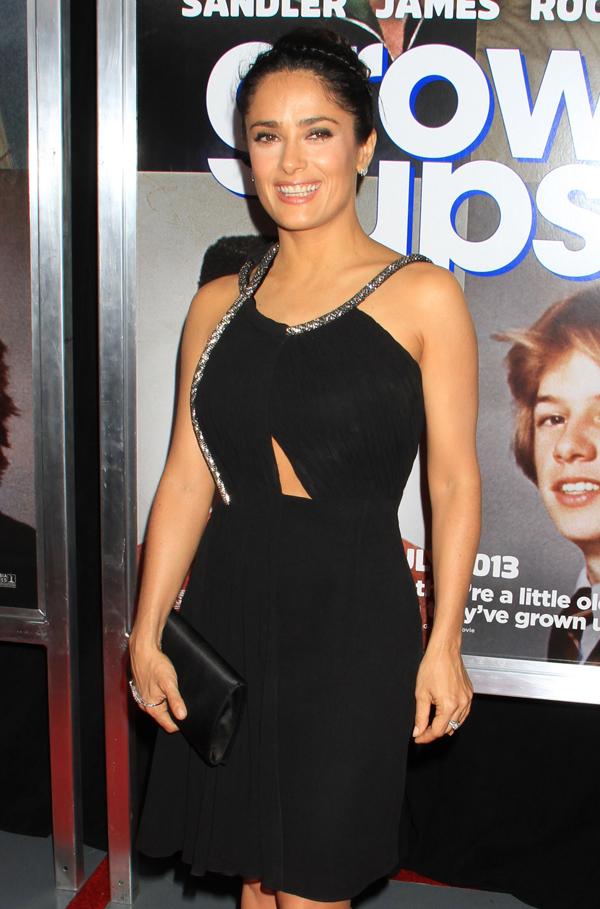 Movie-making is no solo gig for Salma Hayek.
"It's all about family," the Mexican-born actress, 46, says Wednesday during her Grown Ups 2 premiere at AMC Lincoln Square in NYC.
Photos: The Best and Worst Movie Sequels of Summer 2013
Director Dennis Dugan attests that her billionaire entrepreneur hubby Francois-Henri Pinault, 51, and their five-year-old daughter Valentina, were frequent visitors to the set of the movie, which also stars Adam Sandler, David Spade, Kevin James and Chris Rock.
Article continues below advertisement
"I had her daughter calling 'action' and 'cut' in the Jon Lovitz scene in the aerobics studio," he tells me. "That scene was directed by her daughter!"
Turns out, Salma is a hands-on mom.
"She loves that little kid," he says. "The kid goes where she goes, it's not all nannies. It's her. She's great."
Photos: Patrick Shwarzenegger at the Grown Ups 2 Premiere
As for her husband?
"He's a nice guy," he says. "He seems like he really loves her."
OK! Exclusive: Ryan and Blake's Baby Plans
So did Salma have fun filming the sequel?
"I have a lot of good memories," petite Salma says. "It was a great time. If there's interesting things happening, it's not hard to do. Sometimes you go into the film, and there's nothing else going on, but there's nothing else going on in your career either. But when there's interesting things happening, it's so much more interesting.