VIDEOS
See Who David Beckham Has on His iPod—It's Not Who You Think!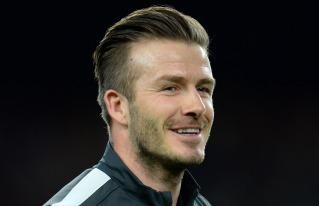 David Beckham is good looking and a talented soccer player, but a lover of teen music? Apparently so. The buff Brit was caught with an iPod full of musicians not necessarily up to par with his fellow athletes. When one of his teammates got a look at the star's playlists, he was surprised to see the names of multiple teeny bopper artists. Watch the video above to see who was on there.
Do you agree with David's taste in music? Tell us in the comment section below and tweet us @OKMagazine.
Article continues below advertisement