VIDEOS
8 Signs Nick Viall & Vanessa Grimaldi Were Destined To Split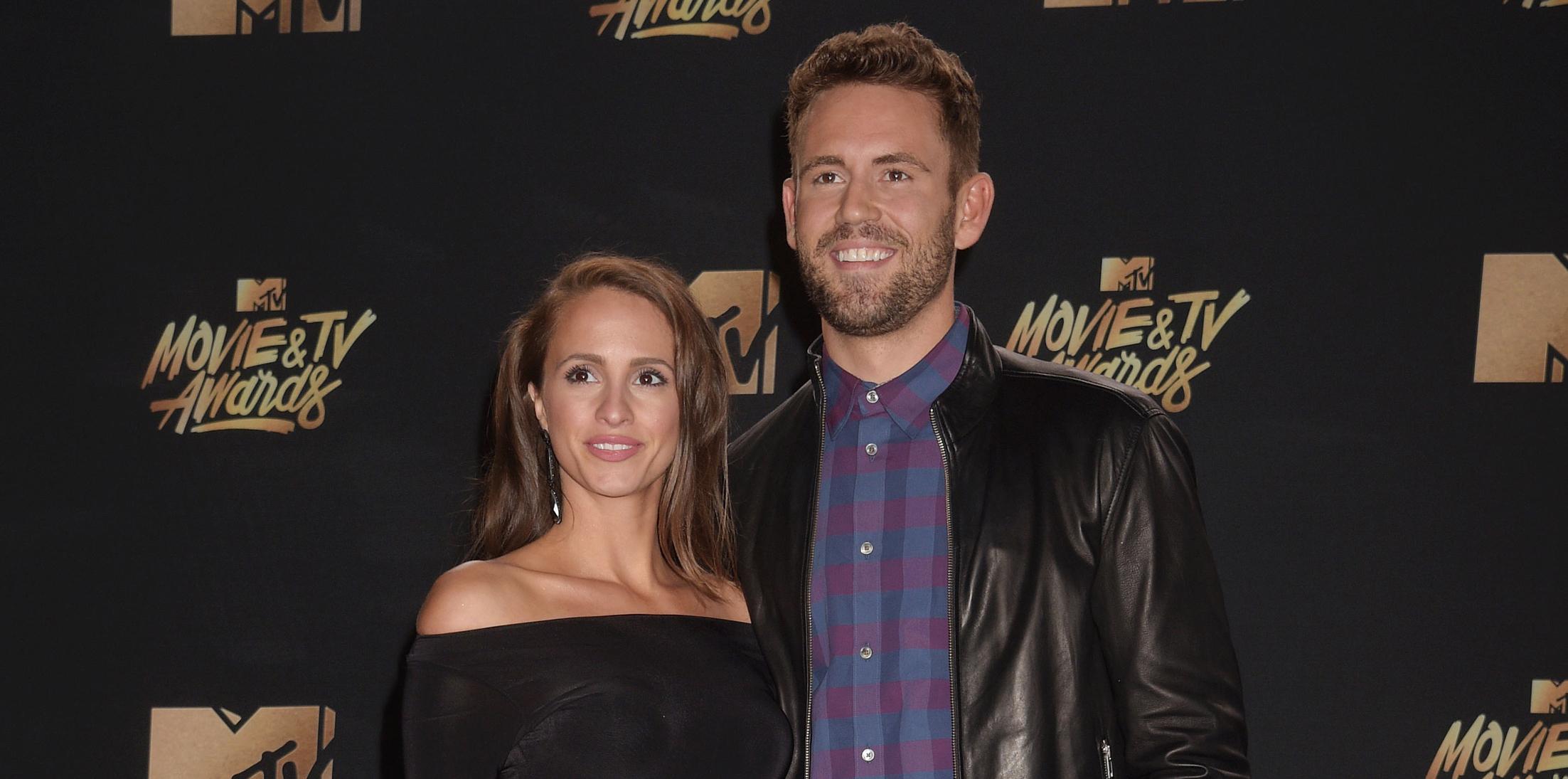 It was the least shocking news EVER: Nick Viall and Vanessa Grimaldi calling it quits! While the couple seemed picture perfect, for Bachelor Nation it was the break up we all saw coming. Here's why:
 Distance
Absence may make the heart grow fonder, but not when you barely know the person! Vanessa's from Canada and Nick lives in Los Angeles and from the start of their relationship (they knew each other for only six weeks before getting engaged) Vanessa seemed pretty apprehensive about leaving her family to start a life with Nick in L.A. While she did make the move, leaving her job as a special education teacher, Vanessa was back-and-forth between Montreal and the L.A. which no doubt affected their relationship.
Article continues below advertisement
Their After The Final Rose Appearance
Who could forget the couple's most cringe worthy TV moment? Immediately following the airing of their proposal Nick and Vanessa had one of the most awkward post-engagement moments EVER.
While they should have been in engagement bliss, Nick Viall and Vanessa Grimaldi did more talking about their relationship problems than they did about how in love they were.
"I'm not going to sugarcoat things" — please sugarcoat, please — "some days are tougher than others, like any relationship," Vanessa admitted. "We're very honest with each other — I don't sweep anything under the rug, neither does he. … And it's been hard. You know, we live in two different countries, and we're starting a relationship where you don't get the chance to see each other every day and do normal things. When we do see each other, it's in a house. I love him, we love each other, but there are days that have been difficult."
And just when you thought the difficult relationship talk was over, cue Nick's chiming in about their "struggles."
"There are days that have been difficult." He also admitted, "I'm a realist, right?" Yes, Nick, you keep it real, but, can you give us a little love talk, please? "I think Vanessa and I continue to be that. As Vanessa mentioned, there's been those moments," he continued. "We've had our struggles, but we're good communicators, and we talk. But we do try to be that team."
Article continues below advertisement
Their Chemistry
While Nick and Vanessa made quite the good-looking couple they seemed to be missing that spark in their relationship.
Differing Career Paths
Nick seemed drawn to the spotlight while Vanessa looked like she hated all of the attention.
Dancing With The Stars
Almost immediately after The Bachelor wrapped Nick was onto his next show, Dancing With The Stars, which required him to spend HOURS away from his fiancé.
They're Two COMPLETELY Different People
While on The Bachelor, Nick and Vanessa never seemed like they were on the same page.
They Met On Reality TV
Hello, they're a bachelor couple. The barely knew each other before making one of the biggest commitments two people can make. #BachelorCurse
Wedding Date
Nick never seemed like he wanted to get married. The former software salesman even revealed to Us Weekly in July that wedding planning was still on hold. "Nothing has changed," he said. "I think it's always important to take things slow."
Did you see Nick and Vanessa's split coming? Sound off in the comments!