VIDEOS
Snooki Gives Kate Middleton Parenting Advice! Find Out What She Has to Say to the Mom-To-Be!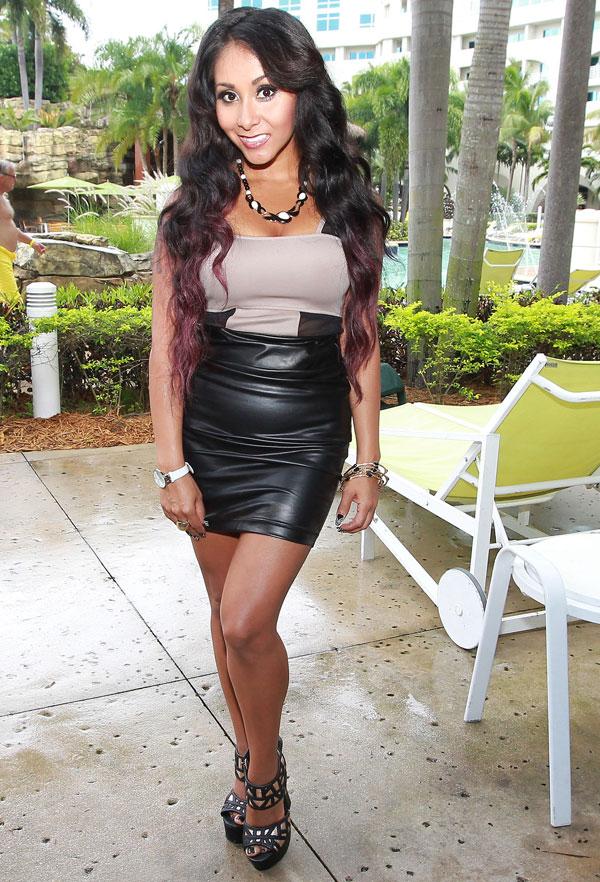 Before you call your eye doctor or refresh your computer screen, yes, you did read that title correctly. Snooki took it upon herself to write an open letter to Kate Middleton on YourTango.com, giving the mom-to-be tips on what she can expect when she brings her "royal golden nugget" home.
OK! News: Kevin and Danielle Jonas Are Expecting First Baby
"In the beginning, right when you take your royal golden nugget home to the castle is the most exciting experience of your life. I couldn't wait to wake up in the middle of the night to take care of my little prince Lorenzo. But that lasts for about a few days. Then it's like, "I love you but OMG stop crying! I'm exhausted," the Jersey Shore star wrote.
Article continues below advertisement
Hey, at least she's being honest.
OK! Exclusive: My Teen Is Pregnant & So Am I Sneak Peak
So, what is Kate to do if her royal baby won't sleep? Snooki says sing to him or her!
"When I sing to my booger, he calms down and stares at me like he's in love, which makes me feel amazing—or he's just trying to tell me to shut the hell up because I can't sing. Anyway, music calms them down. I'm pretty sure you can have anyone you want over to sing to your little one … maybe a lullaby from Elton John?