VIDEOS
Breaking News—Kevin and Danielle Jonas Are Expecting Their First Baby!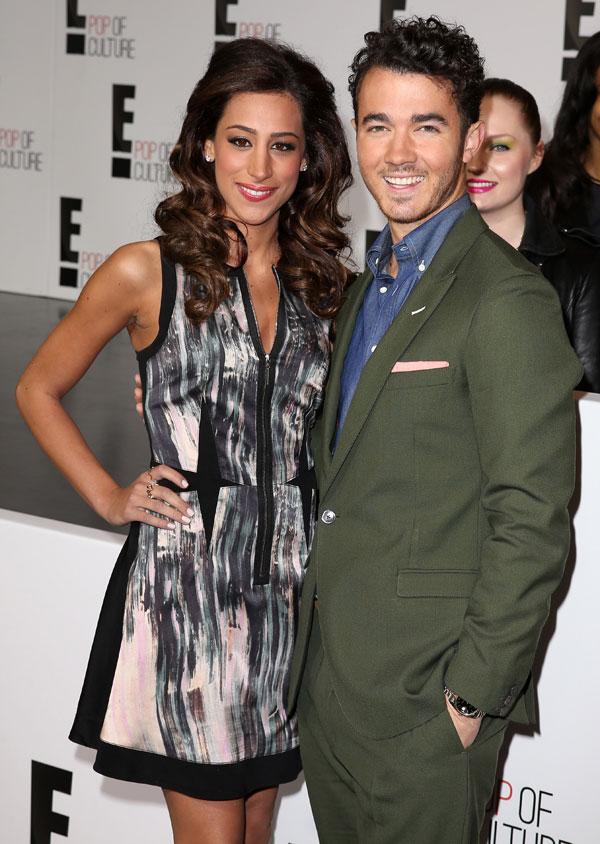 It was just a few short months ago that Kevin and Danielle Jonas told OKMagazine.com exclusively about their plans to have babies. And now, it's all happening! A Jonas Brother is gonna be a daddy!
OK! Exclusive: What It's Like To Vacation Like a Jonas
E! News exclusively reports that Kevin and Danielle are expecting their first child. The Married to Jonas stars have been pretty vocal about their desire to have kids on the show, but it seemed like they couldn't find a time where their schedules were slowing down enough to start a family.
Article continues below advertisement
Photos: Kevin, Dani and More Reality TV Couples That Are Perfect Together
But considering the fact that the Jonas Brothers summer tour literally starts tomorrow, it doesn't seem like Kevin's busy schedule is slowing down anytime soon. BUT, we're sure Kevin will still make time for his pregnant wife while on tour and will be the best daddy ever. Can't wait to add him to all our galleries about hot celebrity daddies! Woohoo!
Danielle confirmed the news, saying this:
And daddy-to-be Kevin literally had no words, tweeting only in Emojis: