VIDEOS
OK! Exclusive: Switched At Birth's Katie Leclerc Dishes On New Season & Married Life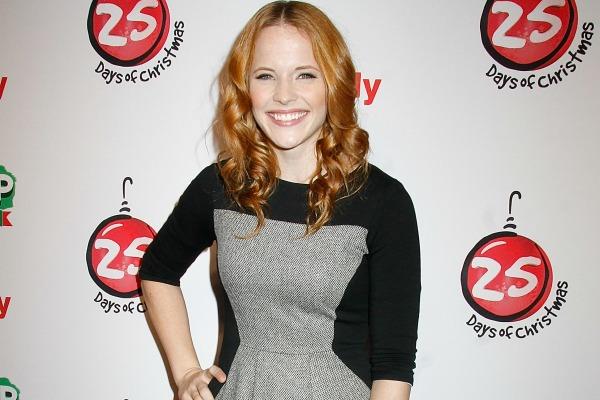 From filming season four of Switched at Birth to tying the knot with hubby Brian Habecost in September, it's been a busy (and successful!) year for Katie Leclerc!
OKMagazine.com exclusively caught up with the actress at ABC Family's 25 Days Of Christmas Winter Wonderland event to talk about everything from the hit show's new season set to kick off on January 6th to how newlywed life is treating her.
Article continues below advertisement
"We left season three on a major cliffhanger. No one really knew what was going to happen with Bay when she took the fall for Daphne," Leclerc told OKMagazine.com of the show's fourth season. "The girls are kind of at odds. Bay made the choice and Daphne didn't have anything to do with it, but there's so much guilt that Daphne feels. She tries to make it up to Bay and they kind of have some reconciliation to do."
MORE ON:
ABC Family's 25 Days Of Christmas Winter Wonderland
The Originals Mid-Season Finale, Mike & Molly And More on TV Tonight
When Leclerc isn't filming the ABC Family series, she's enjoying newlywed life with her new husband!
"It's great, it's so great!" Leclerc said of being a wife. "My husband and I are fist bumpers. If something awesome happens we'll fist bump. And my favorite part of being married is fist bumping and being like, 'Oh you have a ring, that's me! You're wearing that because of me!'"
Watch the video above to see more of our exclusive interview with the actress. And don't forget to tune in for the Switched at Birth holiday episode tonight at 9/8c.