VIDEOS
The Little Couple Exclusive Preview: Watch Jen Pull Off An Amazing Surprise For Bill's 40th Birthday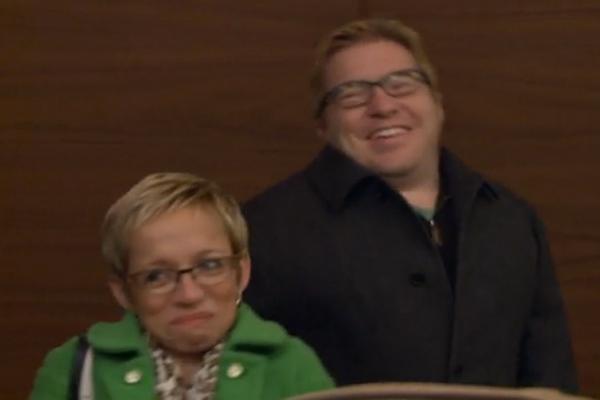 When we talked to Jen Arnold and Bill Klein at the start of The Little Couple's new season, Bill stayed hush hush on how he celebrated his 40th birthday, saying: "They surprised me on camera for my birthday. That's all I can say." But tonight, we finally get to find out all the deets on his birthday surprise!
WATCH: Will & Zoey Do a Birthday Photoshoot on The Little Couple
Since Bill's birthday was not long before his back surgery, he was sort of down in the dumps and nervous, but leave it to Jen to surprise him with a party with all his family and friends and most importantly, his kids! Watch the exclusive Little Couple clip above to see Bill's reaction when he walks into his surprise party, and to see his face light up when he gets to see Will & Zoey there, too.
Article continues below advertisement