NEWS
OK! Exclusive: Erin Bates Paine On Her Heartbreaking Miscarriage And The Differences Between Bringing Up Bates And 19 Kids & Counting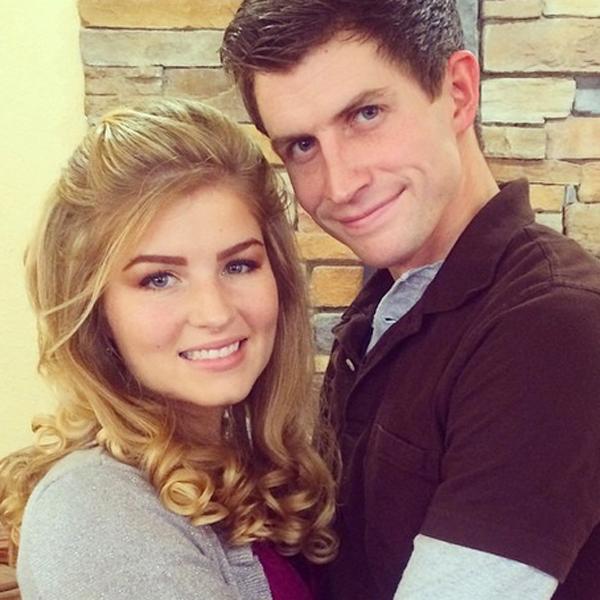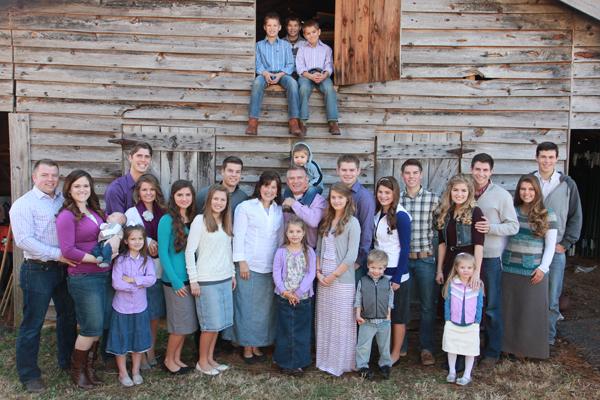 Though we still have about 6 weeks to go until the return of 19 Kids & Counting on TLC, we have the series premiere of Bringing Up Bates to look forward to this week on UP! Starting on New Year's Day, fans will get a glimpse into the sometimes chaotic world of the newest reality TV family, the Bates, as they navigate life with 19 kids (and a few new grandkids!)
Article continues below advertisement
We had a chat with Erin Bates Paine, the third oldest Bates kid, who told us what we can expect from the first season, how she and her husband, Chad, were able to deal with her devastating miscarriage with cameras around, and the similarities and differences between Bates and 19 Kids & Counting. Plus, will we see any of their Duggar friends make appearances on Bringing Up Bates? Read below!
OKMagazine.com: For people who may not be familiar with the show yet, how would you describe it?
Erin Bates: Bringing Up Bates focuses on our family and our faith. I think you'll see some very normal family life, like struggles and working through difficulties, forming close relationships, learning to communicate, fun times together, lots of love, and plenty of chaos that naturally follows a crowd. You'll see what it's like trying to arrange family gatherings with a super-sized family. Plus, you'll see what it's like for older siblings who have lived in a large family to leave home and adjust to the quietness of a new empty home.
Article continues below advertisement
OK! Exclusive: Get To Know Erin Bates And Her Husband, Chad Paine
OKMagazine.com: We learn in the first episode about you and your husband's miscarriage. We imagine it was difficult to talk about that on TV...
EB: Yes, since it was a very real and very painful experience for us, it was difficult to share. We prayed about it, though, and realized that many others have experienced similar heartaches, which helped us decide to use our story as a way to encourage others.
OK! Exclusive: Bill Klein Gets a Surprise 40th Birthday Party on The Little Couple
OKMagazine.com: In that same episode you go to your brother and sister-in-law's baby shower. How did you get through it?!
EB: I have to admit, the first thought of the shower caused me to want to hide and avoid the painful thought that my child was due just one week prior. However, I knew that focusing on my own hurts would not show Zach and Whitney how truly excited I was for them and for my little nephew to be born.
Article continues below advertisement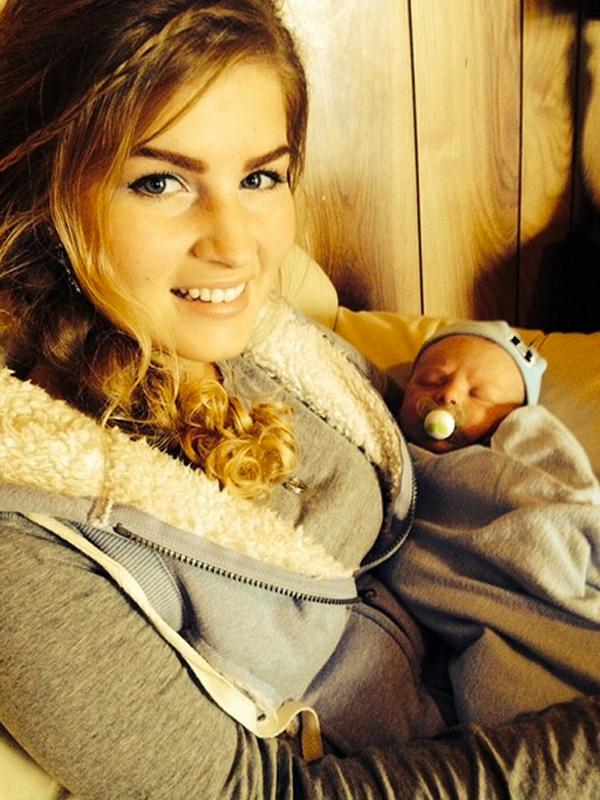 OKMagazine.com: You and three of your siblings are already married. Who do you think is the next Bates to start courting?
EB: My guess would be one of my brothers, Lawson or Nathan, just because they are the oldest "available" Bates. However, there is no current news on the horizon!
WATCH The Trailer for Season 1 of Bringing Up Bates
OKMagazine.com: How do you think the show will change everyday life for you, your siblings and your parents?
EB: Our parents strive hard to keep our main priorities intact, those priorities being God, family, work, and ministry. Although filming has certainly added a new dimension of time pressure and challenges to our schedule, we still try to keep our focus on these things.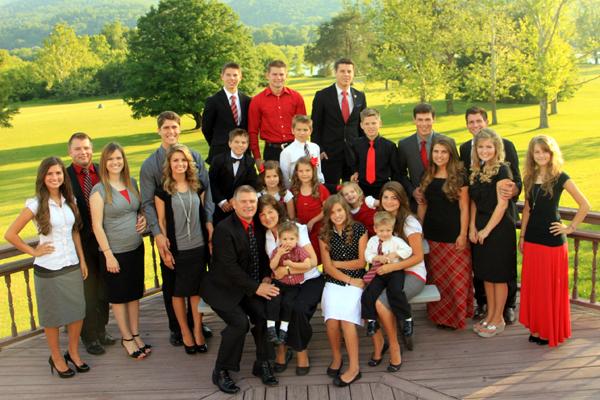 MORE ON:
bringing up bates
OKMagazine.com: Have the Duggars given you advice on how to handle the "fame?"
EB: We look to many people that we can learn from, and the Duggars have certainly been a great example for us. The Duggars have encouraged us through their humility and caring personalities, in spite of their fame; that motivates us to be real and approachable and down to earth.
Article continues below advertisement
PHOTOS: 9 Ways The Bates Are Similar To The Duggars
OKMagazine: Do you appreciate the comparisons to the Duggars or do you wish people would see you separately?
EB: We have quite a few similarities with the Duggars, the obvious being that we both have large families with 19 kids, we both home-school, we both are conservative, and we both place a strong emphasis on family and faith. We have appreciated their friendship, encouragement, and example throughout the years. Our parents often share how they have learned many insights and tips from the Duggars that have enhanced our family. We truly see them as a great blessing in our lives!
PHOTOS: Teen Mom's Maci Bookout Confirms That She's Pregnant!
OKMagazine.com: What is the biggest difference between Bringing Up Bates and 19 Kids and Counting?
EB: Just as parents look at their children and notice very different personalities, there are so many distinctions in personality that I think viewers will see a very unique, funny, and heart-touching show. We do have many similarities, but we have many differences as well—different circumstances, different occupations, different experiences.
Article continues below advertisement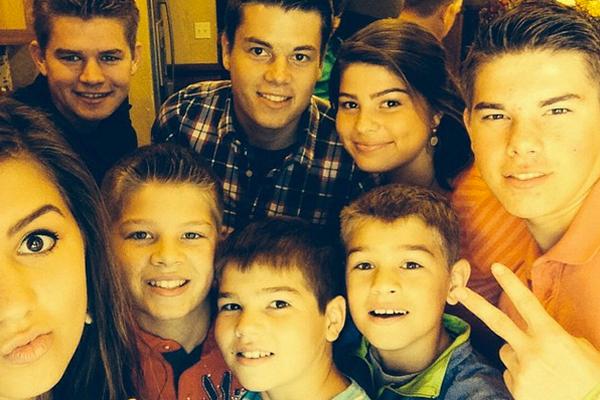 OKMagazine.com: Will we see their family on your show and vice versa?
EB: Since we are close friends, we do see each other often, especially since the wedding bells keep ringing! As for whether or not they appear on our show, or vice versa, you'll have to stay tuned!
PHOTOS: Everything That Happened With The Duggars in 2014
OKMagazine.com: Ha! Fine! What else can we expect from you and your family in 2015?
EB: We are looking forward to my sister Alyssa's baby being born in April. I am looking forward to recording a new CD. We are anxiously awaiting to hear wedding bells ring for Michael. And of course, we look forward to more adventures on UP with the Bates Bunch—more to laugh with, more to cry with, and more to love.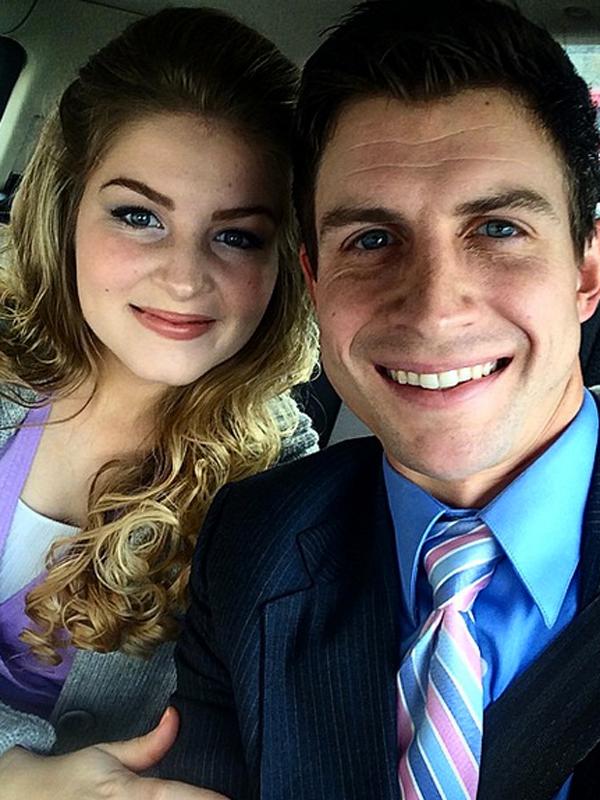 Bringing Up Bates premieres Thursday, January 1 at 9pm on UP TV! Be sure to check out UPTV.com for all things Bates, and stay tuned to OKMagazine.com for tones more Bates interviews and exclusives.