VIDEOS
The Little Couple Exclusive Preview: Watch Will & Zoey Go Trick-Or-Treating For The First Time Ever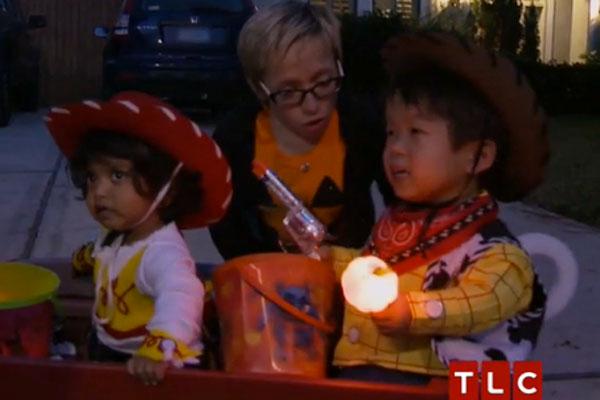 The milestones keep on coming with this season of The Little Couple, as tonight, Will & Zoey will go trick-or-treating for the first time ever! Bill has to stay home since he is still recovering from his back surgery, but Jen, her mom and her friend take Will & Zoey—adorably dressed up as Woody and Jessie from Toy Story—for their first Halloween experience. And it might even be cuter than the kids' swim lesson was a few episodes back.
Article continues below advertisement
WATCH: Jen Pulls Off An Amazing Surprise Party for Bill's 40th on The Little Couple
It takes the kids a little while to figure out what trick-or-treating is exactly—and for Will to learn that he's supposed to say "trick or treat" at the doors rather than "up a tree,"—but they eventually catch on to the whole asking-for-candy thing. And of course, the kids seem to really be enjoying themselves.
Watch the exclusive clip from The Little Couple above, and tune into the new episode to see more Halloween fun plus Bill's back surgery, tonight at 9pm on TLC!