VIDEOS
The Princesses' Best Quotes From Episode 6 of Princesses: Long Island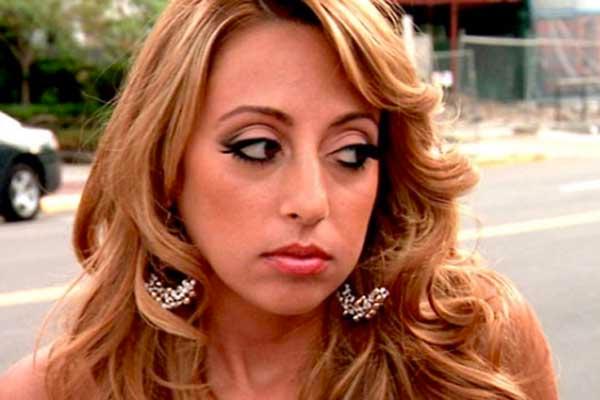 Last week's "Intermenscion" had nothing, drama-wise, to this week's white Drink Hanky party on Princesses: Long Island. Read on for our fave quotes of the episode from the ladies (excluding Casey, who luckily for her didn't have much to do with the drams this week)...
Photos: Best Quotes from Princesses: Long Island Episode 5
"I have a laundry list of why I dont like her. And quite frankly, I don't even do laundry. - Ashlee, talking about Joey when they're in the middle of Hurry Date. This is the first we're hearing of some real tension between Ashlee and Joey, but we've gotta choose Ashlee's side here because asking a guy what size he is during a 5-second initial convo is just not okay.
Article continues below advertisement
OK! Exclusive: What It's Like Riding The LIRR With The Princesses
"During summer it's really hard to show work ethic. I mean, beach, office, beach..." - Erica, when talking to her dad about her career plans for the future. He wants her to move out and get a job, she wants to stay at her parents' home forever and hang out at the pool during the day. Totally valid point.
"Everyone judges me that I'm not married. And I'm 27 years old like something's wrong with me!" - Chanel, when crying to Casey about the pressure she feels to get hitched. Planning your little sister's wedding can't be easy but living in Great Neck seems like it sucks more.
Photos: Celebs' Best Instagrams From July 4th
"My party. Has become. A mosh pit." - Amanda, when describing the chaos that ensued at her white party promoting her Drink Hanky. Some girl started a fight with Chanel, which started a fight with basically the entire party. Team Coco for this one.
"You're not running the show here, Mama Dukes." - Joey, clearly still resentful of Ashlee ignoring her at speed dating, in reference to Ashlee's behavior at the white party. Ashlee was just trying to be a good friend to Chanel and Joey was just trying to be a good friend to Chanel, so...