VIDEOS
Today is a Great Day Because There's a New NKOTB Video! See it Here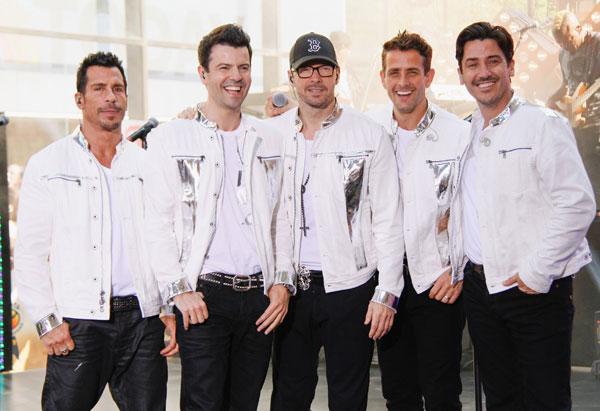 There is no better way to brighten up a day than with a brand new video from New Kids on the Block. And hooray, today we have an awesome one for "The Whisper"!
radar_embed service=brightcove src="http://c.brightcove.com/services/viewer/federated_f9?isVid=1&isUI=1" width="480" height="270" fv="videoId=2577659554001&playerID=1229810784001&playerKey=AQ~~,AAABHqwiXaE~,pGfHvQ9vV_8Nltb2ijSN0E75VomUFKP5&domain=embed&dynamicStreaming=true"
Article continues below advertisement
OK! News: Countdown to the VMA's!
Now, I loved the video for their first single off the album 10, "Remix (I Like The)" and I even declared it their best video yet. I stand by that. But this one premiered on LiveNation today and it's pretty great.
It takes us through a full day (and range of emotions) with the guys on tour. From soundcheck, to stretching and snacking backstage, to jumping around on stage. It's all there. Full disclosure: there was maybe a little bit of dancing happening at my desk as I watched this.