VIDEOS
Watch Tori Spelling & Dean McDermott Hold Hands Before Drama-Packed Today Show Interview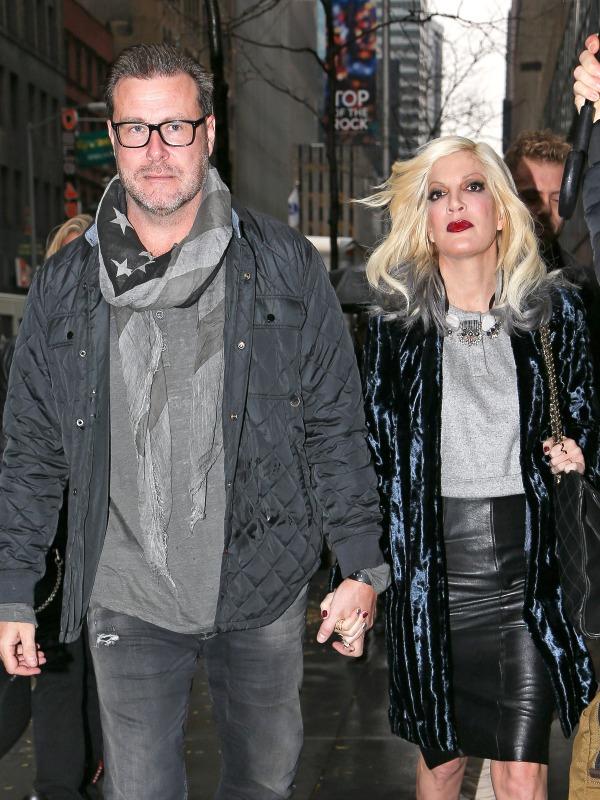 The weather may have been gloomy in New York City, but Tori Spelling and Dean McDermott's future is looking bright!
The couple was spotted holding hands in the rain as they made their way to the Today show on Nov. 17.
In her first on-screen interview since True Tori's second season aired, Spelling opened up about her hospital visit to treat pneumonia.
"It just hit me the hardest," she said. "And there are emotional components, always. I'm just learning that. At 41, I'm realizing that...you can repress emotions for as long as you want, but they come out in certain ways."
Article continues below advertisement