VIDEOS
True Tori Preview: Will Tori's Mom Candy Spelling Ruin Hattie's Third Birthday Party?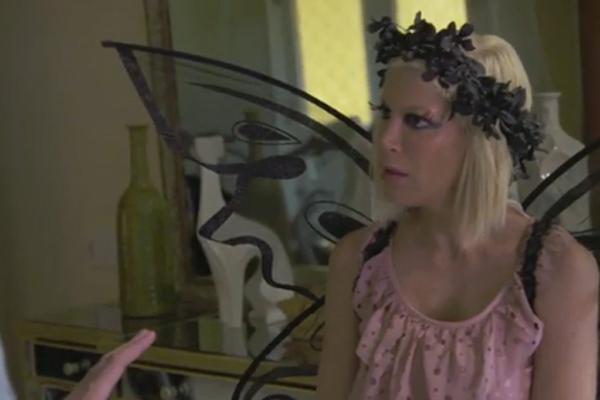 Every party has that one awkward guest who makes everyone uncomfortable, but Hattie McDermott's third birthday party has more than one party-goer who will make things weird. On the December 2 episode of True Tori, we'll see the family throw a party for their youngest daughter, and Tori Spelling's mom Candy Spelling, with whom she has an odd relationship, shows up with her friend, Tatum O'Neal.
Article continues below advertisement
When Tori goes upstairs to take some medicine to help stop her growing migraine, Tatum makes things weird by saying to Dean, "I think Tori should come down and say hi to her mom. Don't you think? It would just look good…I mean better… for the show." Yikes.
PHOTOS: 5 Reasons Dean McDermott Quit True Tori
On top of all that, Dean's ex, Mary Jo Eustace, also attends the party, so we have a feeling poor little three-year-old Hattie won't be the main attraction here.