Is This Justin Bieber Or An A-List Star You'll NEVER Guess?!
We're confused. It looked like Justin Bieber was taking a trip in New Orleans, but it turns out it wasn't him! Another A-lister was rocking the platinum blonde hair, and you won't believe who it was. It was actress Kristen Stewart!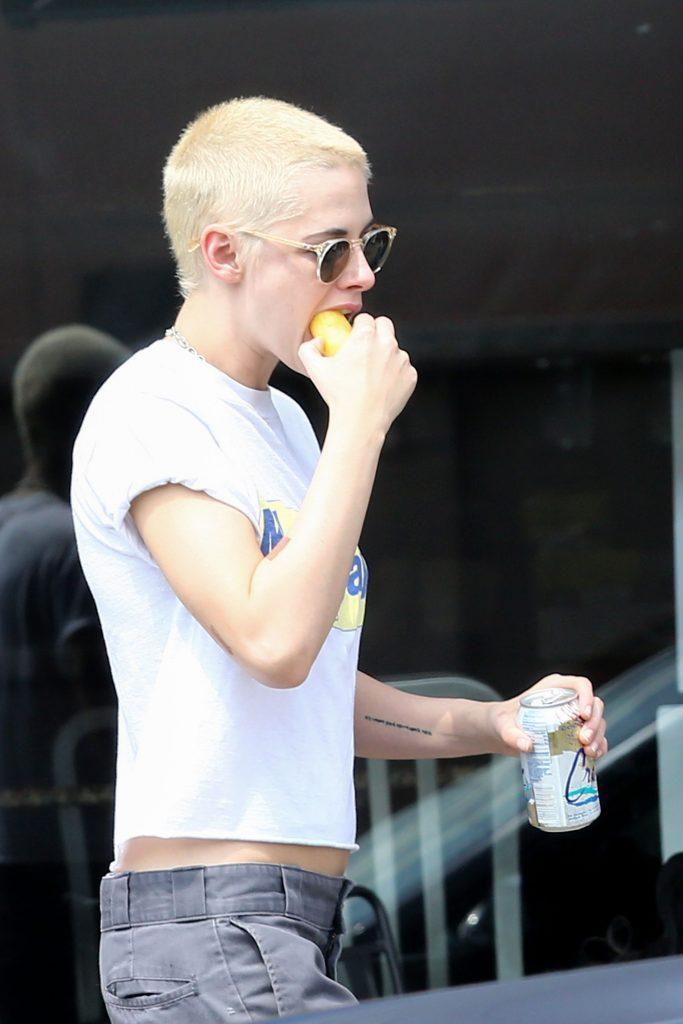 She was spotted chewing on a carrot while wearing a 'Make My Day' t-shirt and walking around New Orleans with girlfriend Stella Maxwell. K-Stew also had a fit of the giggles as she cozied up to Stella, drank coffee and looked at photos on their cellphones.
Article continues below advertisement
The happy two-some met up with some friends at a coffee shop where the loved up couple could be seen hugging and putting their hands on each others legs. The 27-year-old Twilight actress and her 26-year-old partner were enjoying the sunshine during a break from shooting Kristen's new movie, Underwater.
Did you think this was the Biebs? Let us know in the comments section.