VIDEOS
Video: What Will Topanga Be Wearing on 'Girl Meets World'? Danielle Fishel Has Some Thoughts!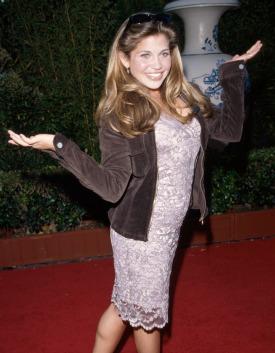 Happy Fishel Friday! I caught up with Danielle Fishel via Skype to ask the questions we're all wondering about Girl Meets World. The Boy Meets World spinoff series will be coming to the Disney Channel later this year, but there's so much we want to know before then!
We got to talking about Topanga and where she'll be in 2013, besides being a mom of two, and Danielle also had some thoughts on what might be hanging in her charcter's closet. Check out the video to hear what kind of Boy Meets World gear Danielle has, and we try to figure out what the heck we were thinking when it comes to clothing in the 90s!
Article continues below advertisement