VIDEOS
Watch a Man Propose to His Shocked Girlfriend with Zach Braff's Help in This Emotional Video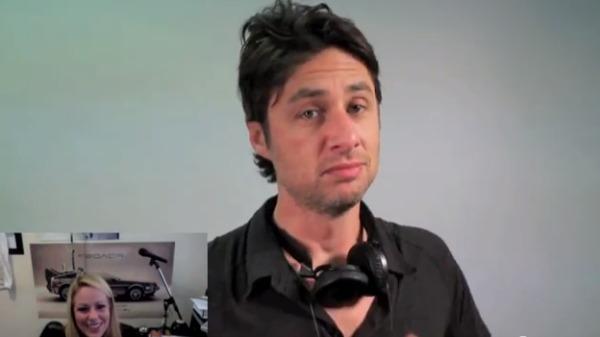 youtube=https://www.youtube.com/watch?v=yCDzIEeZThQ&w=560&h=315
Ready to propose? You might want to consider enlisting Zach Braff's help!
That's what Matt Hulbert did recently when he asked for his girlfriend Janice's hand in marriage. "I wanted to show her that not only do I love her but that she's loved by all our friends and family too," Hulbert explains on his YouTube page. "This was particularly important as she hasn't been able to see much of her family for 7 years since she moved to the UK and she misses them lots."
Article continues below advertisement
Watch as Janice sees the video in which Zach suddenly appears on screen while one of her musician boyfriend's tunes plays in the background. "Sorry, you caught me listening to one of my favorite songs by my good friend Matt," says Zach. "Man, he can really rock out. He asked me to help him with a little question he'd like to ask you, Janice...He knows...that he never became the rock star that he promised he would become...But he's hoping you can overlook that. And he's like you to please consider being his wife."
See who else makes surprise appearances, and find out if Janice accepted Matt—and Zach's—one-of-a-kind proposal in the above video.
What's the most unique way you've heard of someone popping the question? Follow me on Twitter and then tweet us your stories @OKMagazine.