VIDEOS
OK! Exclusive: Jillian Harris Reveals Her Bachelorette Front-Runner, Future Wedding Plans and More!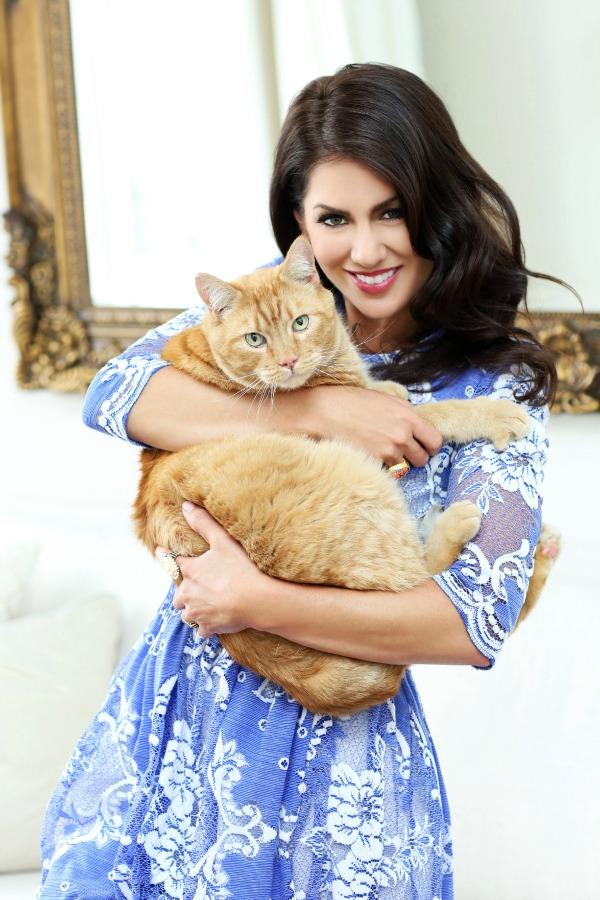 Since being season 5's Bachelorette, Jillian Harris has kept herself very busy. In addition to hosting HGTV's Love It Or List It, Too, she has partnered up with Tidy Cats to help cat owners fight litter box odor. She's also gearing up to launch Charlie Ford, a brand-new, online vintage store today at 4 p.m. EST. Despite her demanding schedule, Jillian had time to chat with us about these projects, who she thinks is the right guy for Desiree Hartsock and her plans for the future—including possible wedding details!
Article continues below advertisement
OK! News: Jillian Harris Shares a Cheeky Photo—Literally
OK!: How did you get involved with Tidy Cats?
Jillian Harris: I'm very anal retentive about my space. I grew up with cats and just talking about how much your space and the cleanliness of it affects you and your mental space really made me get some ideas as a designer. So we talked and the idea of a Littervention came about—where we get all these stories about litter box nightmares and I fly to their places and help them maintain their kitty litter space. I love people and I love animals so for me it was a perfect fit.
OK!: Do you have any tips for people who don't have cats but still want their homes to be less cluttered and fresher?
JH: If you can give your house 15 minutes a day, you'll realize after a week you'll tackle it all. I do that at home and our house is always very welcoming and homey but also very tidy. I love anything storage related. We buy old mason jars and keep everything from cookies to nails in them.
Article continues below advertisement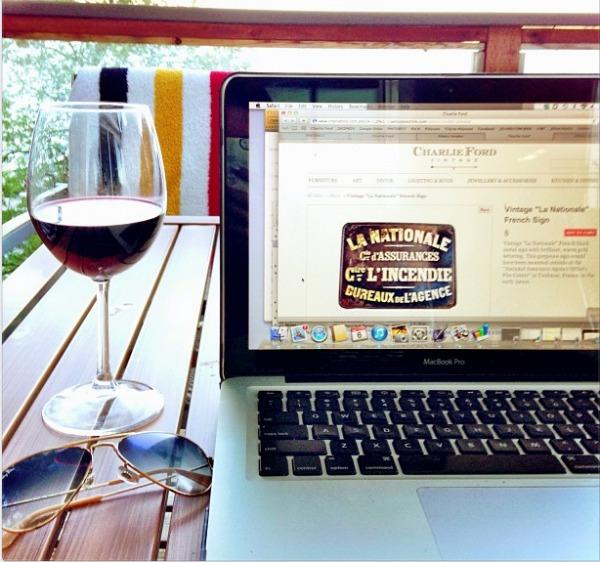 OK!: Can you explain Charlie Ford's backstory? How did it come about?
JH: It was a no brainer because we've always loved vintage and antiques. There's a great quote, "you have to make your dreams happen otherwise somebody will pay you to make their dreams happen," and although I've been so lucky in my life and career to have amazing opportunities, I've always worked so hard for other people's dreams. I thought, I'm so passionate about the things I'm finding in my travels, how can I share them like I'm sharing recipes, décor, etc., on my blog? We're selling unique, one-of-a-kind items online that we've curated, so figuring out how to make that a success is interesting.
Watch: Get Details About Gretchen And Slade's Engagement
OK!: What's been your personal favorite vintage find of all time?
JH: Justin Pasutto and I were in Maui and we found a fabulous antique store and there was this old buoy made from glass with old rope wrapped around it. It's from the early 1900s. I was kind of embarrassed that I spent $200 on it but the locals were like, what you found is priceless. It's a piece of history. I also have an old washboard that's from my grandparents that I'm in the process of getting framed in a huge shadow box. So things like that; things that have already had a life.
Article continues below advertisement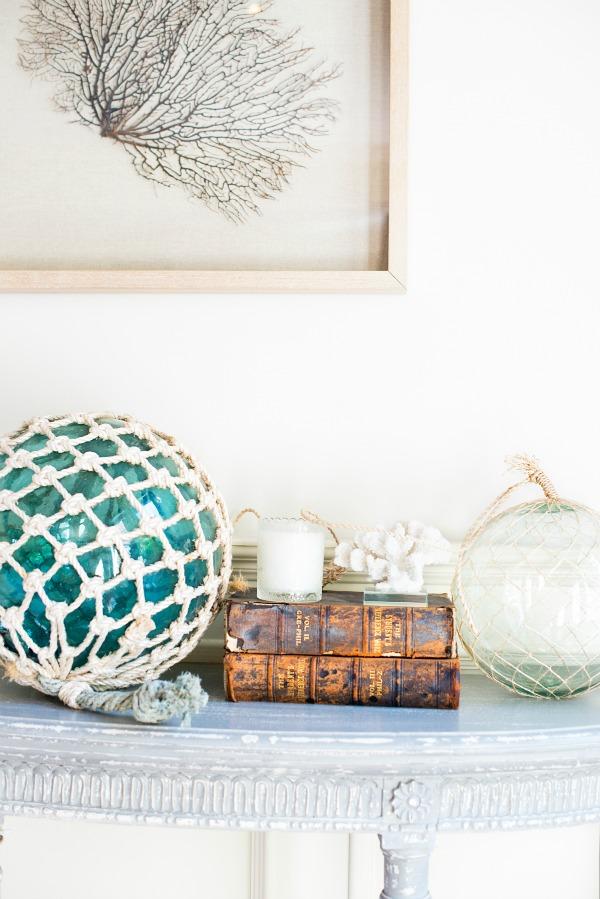 OK!: Do you have a vision of how your wedding will be one day? Will it be vintage-inspired as well?
JH: Oh yeah. I was just talking to Justin's mom yesterday about how I would love to get married at the beach and what kind of lanterns I would have hanging from the trees. I think some people might think that would scare a guy away, but I'm at this point where I'm done playing games and I am who I am. So the fact that I am potentially excited to plan a wedding with this guy shouldn't scare him or his family. I don't have everything down to the detail, but I imagine something that's very organic and either on the beach or in the woods or at a farm with lots of people and picnic tables.
OK!: So do you have any plans to get engaged in the near future?
JH: No, I've learned a lot from my situation with Ed Swiderski. There's no rush in life and sometimes if you rush there can be repercussions. Justin and I have an incredible relationship, so for me when it happens it happens. I really feel like I've learned a lot from my days on The Bachelorette; getting married or engaged doesn't define you as a couple.
Article continues below advertisement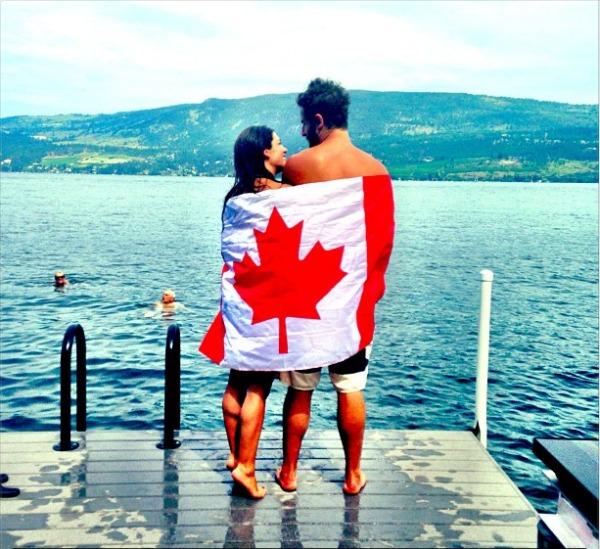 OK!: Who is your front-runner for Desiree?
JH: I really hate to say it, but so far there's something about Chris that I love so much. There are other guys who are hot and charismatic, absolutely, but Chris is just a really down-to-earth guy who would really love her. There's something about him I find really comfortable, and not in a bad way. I've learned trust is so important in a relationship, so I'm pulling for Chris right now.
OK!: Since you've been in Desiree's shoes, do you have any advice for her as she continues on the show?
JH: She's going to make a decision and there's going to be a lot of stress and pressure and I believe she should attempt to make things work but not beat herself up if it doesn't. To try to find your mate in eight weeks on a TV show is, and I'm not saying I don't believe in the process, a little bit outlandish. It's a very difficult thing to do. So if you fail at it, don't beat yourself up over it. And just be yourself. There are parts of my personality that I don't think people have seen yet because I painted myself as this perfect, wholesome Canadian girl. But I love potty humor. I tell jokes like a dude. Figure out what your quirks and flaws are and show them to the world. I really believe that's great for yourself and others to do.
Article continues below advertisement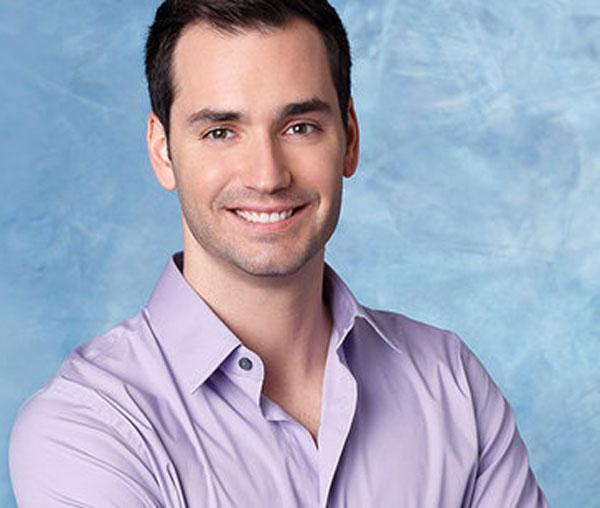 OK! News: Find Out Which Bachelor Desiree Forgets on Live TV
OK!: Do you have a favorite recipe to make during the summer?
JH: I actually made a basil and strawberry sangria a few years ago and I made lavender vanilla popsicles because I love using things from my garden and going outside of the box. Grilled peaches are so good, too. You can make a grilled peach salad or you can serve them on the side of a leg of chicken on the barbecue. I also just put a strawberry pavlova recipe on my website that's really fun.
You can enter the Tidy Cats Littervention contest until July 15, 2013. Are you going to enter? Do you think Jillian is on the right track with choosing Chris? Tweet us @OKMagazine and let us know!