VIDEOS
Watch Melanie Griffith Praise Kris Jenner And Call Kardashians "Awesome!"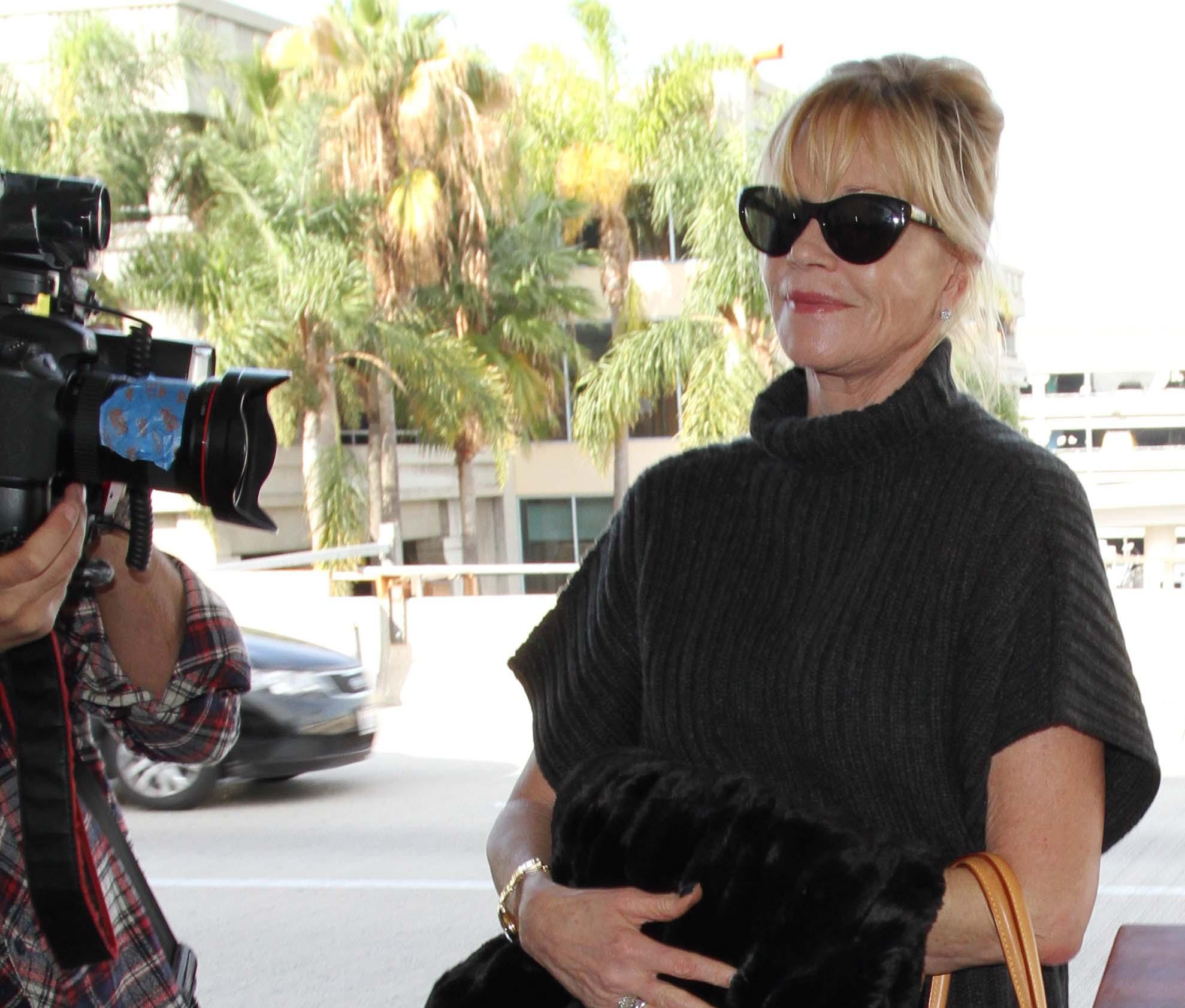 That's what friends are for!
Melanie Griffith gave a glowing review of best friend Kris Jenner and her growing army of reality TV stars on Monday.
While walking into LAX airport, the actress didn't have anything to say when a photog asked her about the recent Sony email leaks. But when it came to sharing her thoughts on the Kardashians, Griffith quickly offered a few positive comments about her bestie Jenner's family!
Article continues below advertisement
Watch Griffith share her love for the Kardashian-Jenners in the video above.