VIDEOS
Watch The Real Housewives of Beverly Hills, Bruce Jenner, Tara Reid and More In The Trailer for The Hungover Games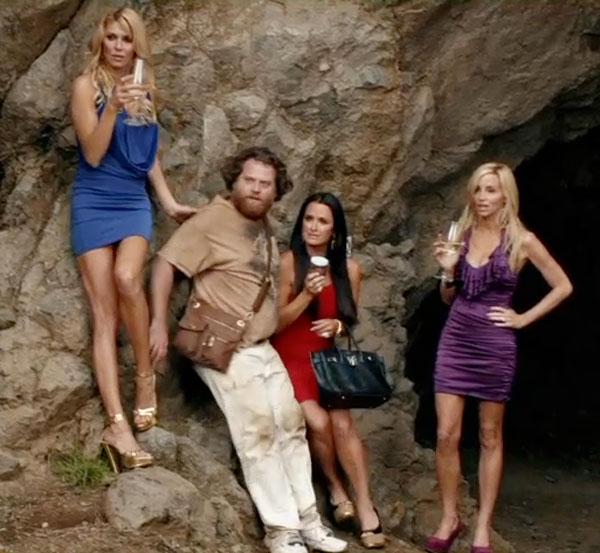 Now that there's been two The Hunger Games movies and three The Hangover films, it seems like the perfect time to combine the two franchises and make the most epic movie spoof ever, true? Sony Pictures is making it all come to life in The Hungover Games, where four characters based on the guys in The Hangover must compete in the games against—no, not districts—famous characters from other movies.
Article continues below advertisement
Brandi Glanville told us exclusively back in March that she, Kyle Richards and Camille Grammer from Real Housewives of Beverly Hills would make a cameo in the film, and Tara Reid, Bruce Jenner, and Hank Baskett also make appearances. We're sure you'll find tons of other reality stars (and regular stars) in the trailer too, so keep your eyes peeled. Watch now!
The Hungover Games is coming soon! Are you excited for another movie spoof? Which celeb are you most excited to see in the movie? Tweet us @OKMagazine.