VIDEOS
Watch Will Ferrell Co-Anchor A North Dakota Newscast As Ron Burgundy!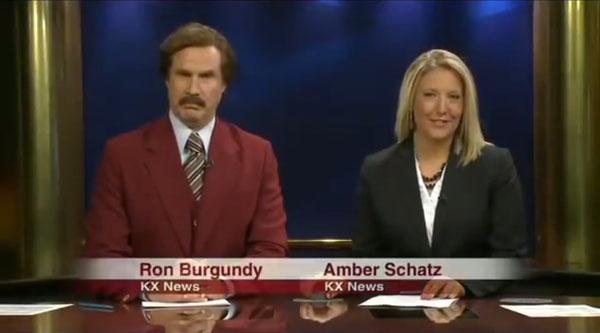 youtube=https://www.youtube.com/watch?v=Fpj4uM1ruvs&w=600&h=338
In preparation for Anchorman 2: The Legend Continues, Will Ferrell has been spotted as Ron Burgundy in the unlikeliest of places. From book signings to Dodge Durango commercials, the comedian has been making the rounds with creative (and of course attention grabbing) promotional stints. Now fans can gain yet another chuckle as Ron Burgundy co-anchored a broadcast in Bismarck, North Dakota. Can you imagine flipping on the local evening news and bam—there is Will Ferrell dressed in character? Watch the video above to see the hilarious broadcast unfold!
Article continues below advertisement