VIDEOS
What IS Punkin Chunkin? The MythBusters Cast Explained It To Us, But You'll Have to See it To Believe it!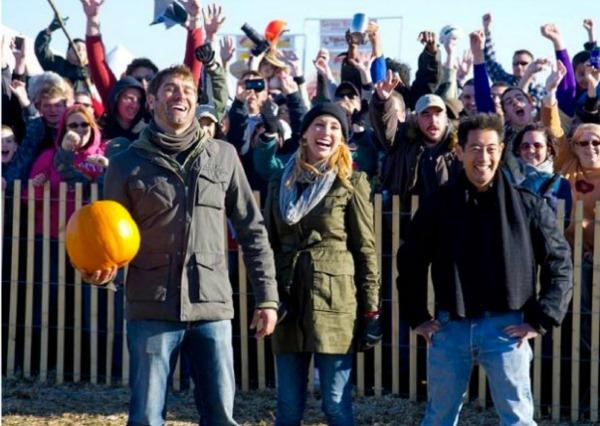 Thanksgiving is a day to sit back, relax, have a nice meal, spend time with family, and also watch pumpkins get launched thousands of feet across a cornfield. Right?
Photos: Get these gifts for the loveable nerd in your life
It sure is according to the organizers, participants and hosts of Science Channel's Punkin Chunkin extravaganza! When we caught up with Kari Byron, Tory Belleci and Grant Imahara at New York Comic-Con, we couldn't wait to get the scoop from them on this incredible event that you will finally get to witness this Thursday night.
Article continues below advertisement