NEWS
Watch James Franco and Seth Rogen Spoof Kanye West's "Bound 2" Video!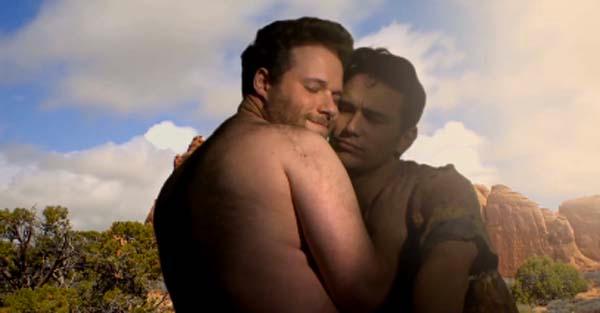 Article continues below advertisement
youtube=https://www.youtube.com/watch?v=nRckgn36lzY&w=560&h=315
The video for, as they're calling it, "Bound 3," is a shot-for-shot remake of "Bound 2," and the comedy lies in the comedians' true devotion to their roles. James is perfect in the way he imitates Kanye's intense delivery and dance moves, while Seth nails the dead-eyed, slightly vibrating topless move Kim had going on. It is officially the funniest thing we've seen since... the "Bound 2" video. Success, boys.
What did you think of the "Bound 3" parody? Do you think Kanye is going to get upset about it? What's your favorite Seth Rogen/James Franco comedy scene? Tell us in the comments below or tweet us @OKMagazine.