VIDEOS
What Kanye West Should Know Before Baby Kimye Arrives!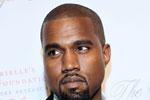 Whether Kanye West has a designer baby bag ordered for Kim or not, little Kimye is on his or her way. Although we have to say, the kiddo's baby supplies should be carried in Chanel. Grandmom Kris Jenner would approve whole-heartedly. Don't cha think?
OK! News: Beyonce Posts a Cute Pic With Her Baby
But since Kanye West has been around, being all cute with Kim and stuff, we thought it would be a good idea for him to study up on the stuff that every daddy-to-be—celeb or not—needs to know. Dr. Jenn Berman has the tips that will help these couples get through all the dirty diapers and midnight feeding sessions.
Article continues below advertisement
Photos: Blue Ivy Goes to Paris!
Dr. Jenn says that couples need to have established a solid foundation before the baby arrives. They need to know what kind of food the baby will eat, what their parenting methods will be, and all those other little details. The couple shops together all the time, so we definitely know that the baby is set to be best-dressed.
Hey, Kanye—you could always sit down with Jay-Z, Ben Affleck, and all our other favorite celebrity dads and ask them a few Qs. And if you want to make besties with another daddy-to-be, call up Prince William.
What diaper bag do you think Kim Kardashian will buy? Tweet @OKMagazine and leave a comment below.