VIDEOS
Which Actor Do Chris and Albie Manzo Prefer as Spider-Man?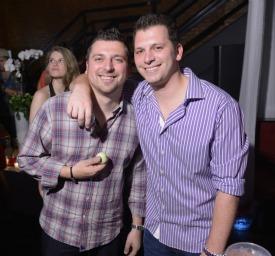 Who knew Chris and Albie Manzo were total comic book movie geeks? We found out during a visit to their restaurant Little Town NJ that they are very passionate about who's doing the web-slinging on the big screen. We don't even what to know what they think about the Ben Affleck as Batman news!
Photos: The best fashion on TV this week
They guys also open up about their favorite songs and give a shoutout to their favorite people to follow on Twitter. Check out the video above to see if you are already following the actors, writers and models that get a thumbs up from the Manzo brothers.
Article continues below advertisement