VIDEOS
Late Night Booty Call: The Best Moments in Late Night TV This Week That May or May Not Be Kanye-Approved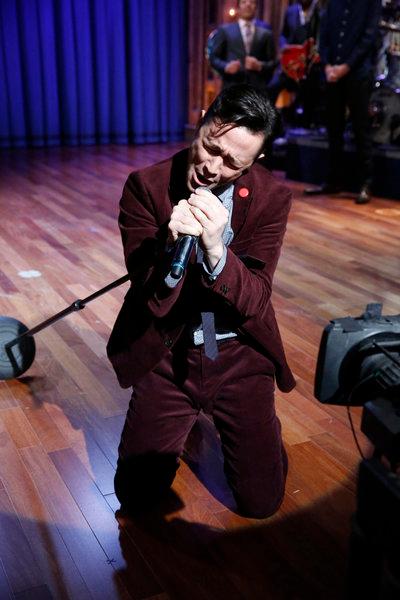 It was a pretty sexy week on late night shows, even if Kanye West tends to disagree. Justin Timberlake appeared on almost every show. Beyonce's "Single Ladies" will never be the same. And Jon Hamm's beard is a star in itself.
Let's get busy with the hottest guys on late night tv this week:
This one has to go down in the record books. The late night tv record books, the lip synching record books and the sexy guy record books. All at the same time. Jimmy Fallon, Stephen Merchant and Joseph Gordon-Levitt lip synched their way into our bedrooms and we never wanted them to leave:
Article continues below advertisement
Article continues below advertisement
hulu id=mpo9xj7tl95tv-ysxgrkvw width=512
I swear I didn't write this fan letter to Aaron Paul and Bryan Cranston. But I understand why it was written, I'll just say that:
Watch: Bieber+Galifianakis=Best Video Ever
#youvealreadyseenthisvideobecauseitsbeeneverywherethisweek #buticouldwatchitallday
hulu id=h8hu2e9ghruvp50eqfl78w width=512
Ok, now that we're on to JT's late night talk show domination, here is is with Jimmy Kimmel talking about that time he played golf with Michael Jordan that sounds amazing. And expensive.
What was your favorite late night moment this week? Even your favorite JT appearance? Tell us in the comments below or on Twitter @OKMagazine.