VIDEOS
You Won't Believe These Comic-Con Costumes And How They Were Made!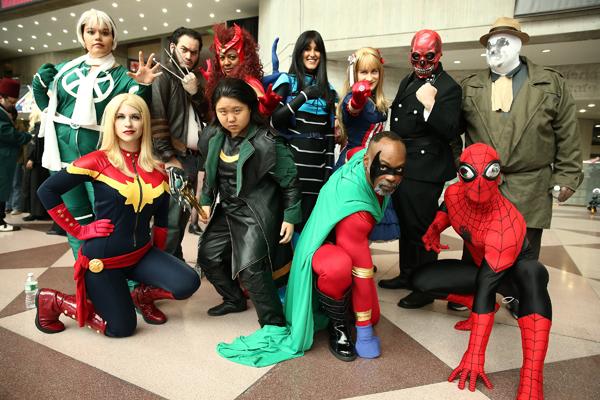 We took you inside the exciting world of Comic-Con and now we're getting even deeper into that world. Like, gettin' all up in it. It's fun to see all the cool stuff going on, being played, being sold, but some of the coolest stuff is walking right by you. That's right, the costumes.
OK! News: Find out how Cameron Diaz prepped to show a lot of skin in The Counselor
I mean, seriously have you seen outfits like these before? Comic-Con is fashion week for nerds. They spend days, weeks, months dreaming up, creating and putting the tiniest final touches on some of the most elaborate costumes to ever exist. It really is incredible and kind of inspiring considering it took me way too long to figure out what pair of jeans and t-shirt I was putting on my body this morning.
Article continues below advertisement
Photos: See Tom Hiddleston being handsome all around the world
Check out the video above where I chatted with people wearing things I have never seen in my life, and most likely won't ever see again (until the next Con!). Find out how they used makeup, household items and even exercise equipment to create these wearable works of art.
Have you dressed up for a Comic-Con before? What do you want to dress up as? Tell us in the comments below or on Twitter @OKMagazine.