Archive
Homeless Heard! 'Broke' Amber Has 'Nowhere To Live' After Johnny Depp Divorce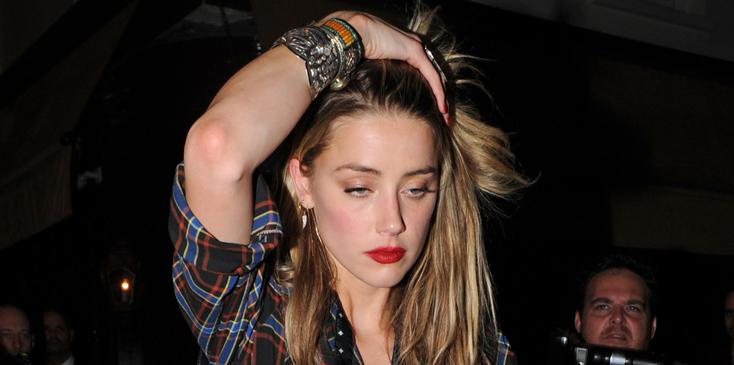 Amber Heard has been busy at work distracting herself from her divorce from Johnny Depp, but when she returns home from filming Justice League, she may not even have a home to return to!
Sources told OK! Magazine that the actress, 30, doesn't have anywhere to live since she was kicked out of Johnny's home.
Heard and Depp, 53, settled their divorce in mid-August, with Johnny paying Amber a $7 million settlement, which she donated to charity. However, he got to keep the pair's LA condo where the alleged domestic violence occurred while Amber had to move out.
Article continues below advertisement
"Right now, she's pretty broke," a source said. "And Johnny moved his friends into the condo they used to share."
According to the insider, his pals are acting like "guard dogs" and won't let her retrieve her things upon her return from London. Johnny also "refuses to send her anything," making the split even worse than previously thought.
Meanwhile, Depp is selling off some of his impressive real estate. Johnny listed his compound in the South of France a month before the divorce and is also selling his five-penthouse condo in downtown Los Angeles for $12.78 million, the Wall Street Journal reported.