Archive
Another Baby On The Way For Beyonce and Jay Z? Why a Sibling For Blue Ivy Might Save Their Marriage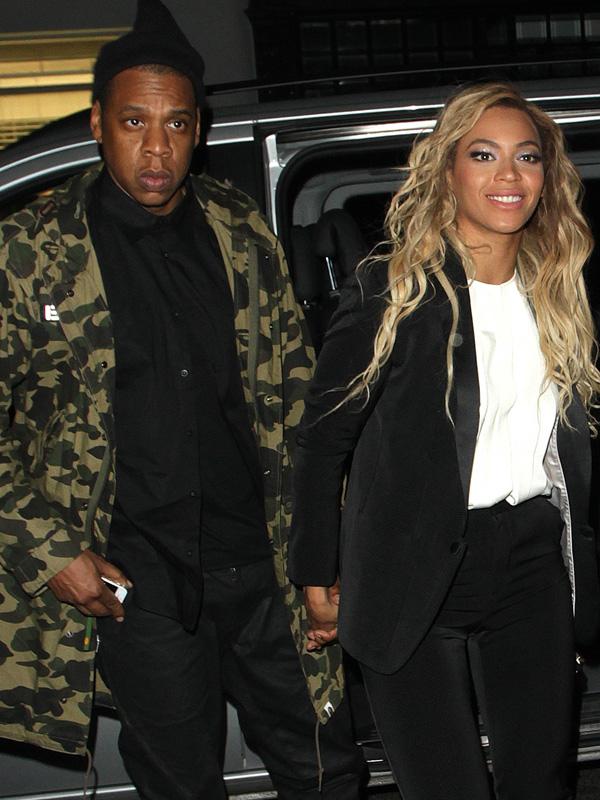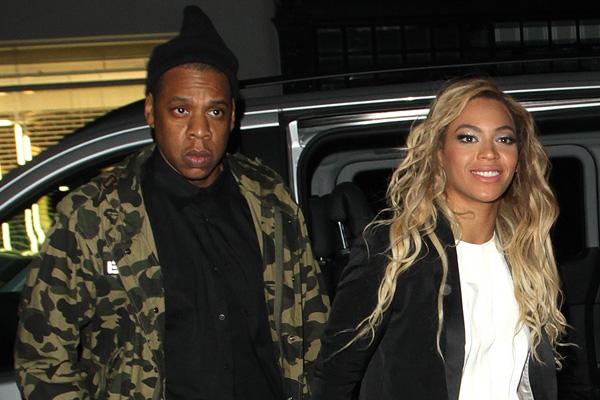 When Beyoncé and Jay Z first planned their current On the Run tour, they must have hoped that they would be able to experience the best of both worlds: By night, they'd play to sold-out crowds of adoring fans, and by day, they'd have plenty of time to spend together and with their daughter Blue Ivy, 2. But things haven't quite worked out that way. Instead, the married superstars have been haunted by divorce rumors ever since early May, when surveillance camera footage of a vicious, startlingly physical fight between Jay and Beyoncé's sister Solange went public, leading to a torrent of reports about the 44-year-old rapper's alleged infidelities.
Article continues below advertisement
OK! News: Will Beyonce and Jay Z Split After The On The Run Tour Wraps?
A source confirms that things got very dark between the couple in the aftermath of that incident: "Beyoncé is not dumb, and she knows that where there's smoke, there's fire. She couldn't see any way out other than divorce." Now, though, the source says Beyoncé and Jay seem to have reconciled, and, furthermore, that they're hiding a life-changing secret: Beyoncé, 33, may be pregnant with their second child.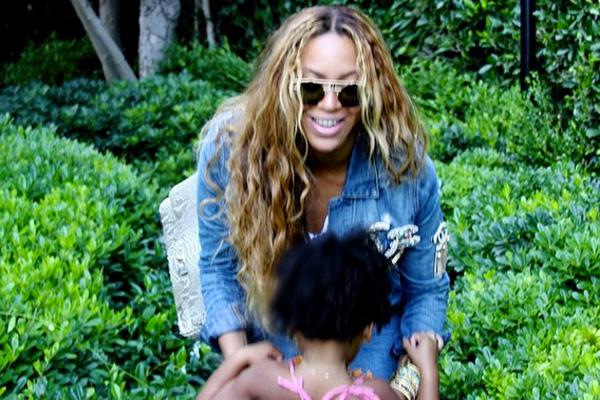 "For the last month, Jay has been fiercely protective of her, just like he was when she was expecting Blue Ivy," the source says. "He's been doing everything he can to ensure that Bey is in a stress-free bubble. He's informed their entire entourage that they need to use relaxed voices, mellow lighting and listen to only soft music, and he's said that all of the food Beyoncé eats should be organic. He's really doing his best to make sure that she's as comfortable and healthy as possible." Plus, the source says, it's been at least that long since anyone has seen Beyoncé drinking booze. "At one point, she was ordered a glass of champagne backstage to celebrate the tour's success, but she politely declined and even rubbed her belly, maybe unconsciously. She hasn't had a sip of alcohol since."
Article continues below advertisement
OK! News: Kendall Jenner is Changing Her Name for her Modeling Career
Nothing's been confirmed, but that's not unusual for the pair. "Beyoncé is a little superstitious, especially since she had a miscarriage before Blue," says the source. "This is exactly the way they acted last time she was pregnant: tight-lipped until they were ready to break the big news—which they did in a huge way at the 2011 MTV VMAs!"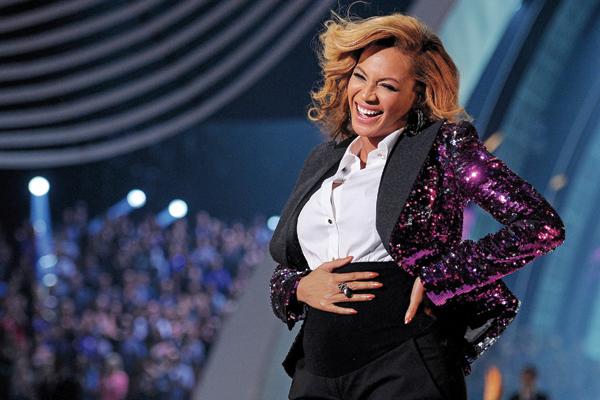 Still, some fans may wonder how Beyoncé and Jay went from discussing divorce to expanding their family in such a short span of time. "The truth is, they're both desperate to make things work," the source confides. And their much-ballyhooed net worth is only a small piece of the puzzle. Between them, they run a near billion-dollar empire (as Bey acknowledged in her recent "Flawless Remix" with the new lyrics "Sometimes sh*t go down when it's a billion dollars on an elevator"), and this tour alone is expected to gross $100 million. "Business has always been a part of their relationship," the source says. "But for Bey, family is the most important thing, and the idea of breaking hers up is strictly a worst-case scenario."
Article continues below advertisement
OK! News: Joan Rivers Rushed to Hospital, in Stable Condition
For months, the source says, Beyoncé struggled with what to do about her troubled marriage: "She's been under an incredible amount of pressure." The ugly dissolution of her parents' union—which ended in 2010 when word leaked that her father had conceived a child during an 18-month affair with an actress—also weighed heavily on her mind. "She doesn't want to stay in an unhappy marriage," the source says. In early August, though, she and her husband were finally able to take some time to discuss their future. "Beyoncé had been holding in her emotions, but she had to let them out," the source reveals, adding that tears were shed on both sides. "She told Jay that even though he's denied cheating, she's finding it hard to believe him. Still, she loves him and relies on him. She told Jay that she doesn't want to live without him."
OK! News: How Brad and Angelina Pulled Off Their Surprise Wedding
Now that Jay's getting a second chance, he's determined not to mess it up. "He's given instructions to his team that female groupies need to be kept at least ten feet from him, and a member of his entourage has to be with him at all times," the source says. It's not that he's afraid of temptation, the source explains, it's just that he doesn't want to risk so much as a whisper about him cheating: "He doesn't want to make the slightest misstep." And both Jay and Beyoncé are dedicated to fixing their other problems. "They've been brainstorming ways to make sure they don't develop a distance between them again, like keeping their nights apart to a bare minimum," the source says, adding that the two have even hired a therapist to travel with them to help the healing process.
Article continues below advertisement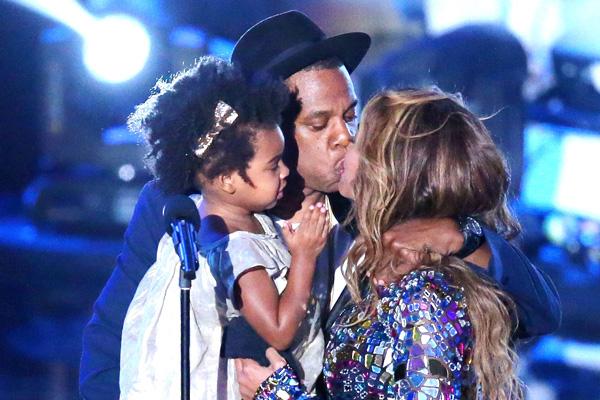 Naturally, they're also hoping that adding a new member to the Knowles-Carter clan will strengthen their union. As the source explains, "Blue Ivy lit up their whole world when she was born." It's no surprise, then, that "they both believe that having another child will make their marriage stronger than it's ever been." Of course, a new baby doesn't always improve his or her parents' relationship (and in fact it can often do just the opposite). That's why Beyoncé and Jay Z have concrete plans to do everything they can to reconnect before they have another child. "The US tour is over, and once they play their Paris dates on September 12 and 13, they're going to spend some quality time alone." The relationship has improved, but they know that they're not completely out of the woods yet. "It will take time," the source says. "But they're in this for the long haul. And they'd better enjoy their quiet time while they can, because it won't be much longer till they have another baby around!"