Archive
Are Nicki Minaj and Rihanna Fighting Over Drake?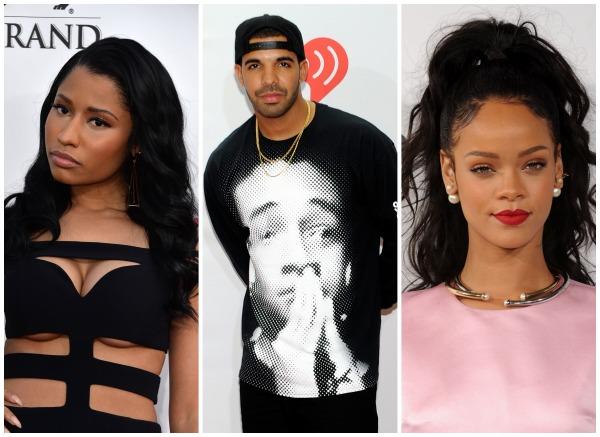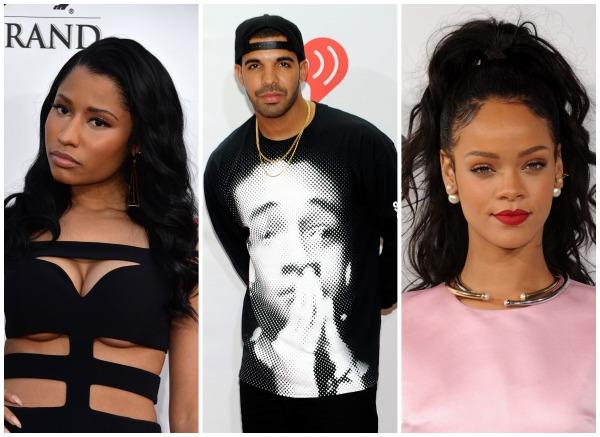 The claws are out! While Rihanna and Nicki Minaj have never been BFFs, the hip-hop divas have spent several years playing nice. But lately, the frenemies have become big-time rivals — especially when it comes to mutual friend, Drake.
WATCH: Keira Knightley definitely does not want to do karaoke with you
While his on-and-off relationship with RiRi, 26, has been well-documented, he's also rumored to have had a fling with Nicki, 31. They stayed close after — so much so, a source says, that Nicki looks out for him. And she does not like how Rihanna's been treating him. "Drake has been pretty down since Rihanna dumped him," the source says. "She really broke his heart. Nicki wants to call Rihanna out on it. She's very protective of Drake."
Article continues below advertisement
OK! News: Will Ferrell offers to bite the Germans for Team USA
Nicki's certainly not afraid of confrontation. At the 2012 MTV Video Music Awards, she was caught telling Rihanna to "sit the f*** down" when the singer tried to hug Nicki after losing an award to her. But maybe it's more than friendly feelings that have Nicki upset: She recently said in an interview, "One day, I will run away with Drake and get married, but right now it's just a fantasy." Guess she's waiting for RiRi to back off her man for good.
Do you think Drake makes a cuter couple with Nicki or Rihanna? Tell us in the comments below or on Twitter @OKMagazine.