Archive
New Tunes Tues: Nicki Minaj's Sexy New Ballad and More Music This Week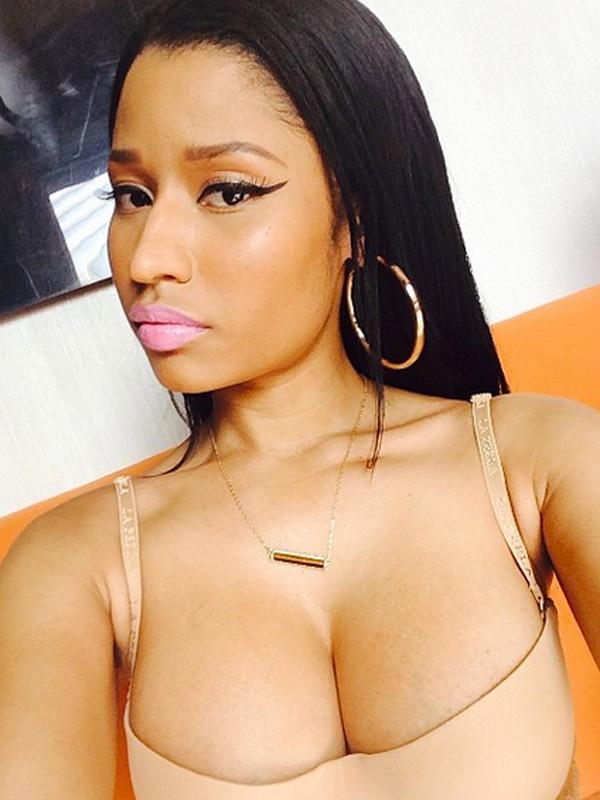 Welcome to New Tunes Tues, where we tell you what newly released songs/albums/music videos etc require your attention immediately. Nicki Minaj is back with a new single, The X-Factor's most recent winners debut their first song, and more! Take a listen:
PHOTOS: See Jessica Simpson's Insane Bikini Body!
Nicki Minaj, "Pills n Potions." The first single from Nicki's forthcoming third album has been out for a few days, and she gave her Barbz a Memorial Day Weekend gift—a lyric video to the song! The second lyric video is on its way, too, as is the official music video. Because when you're Nicki Minaj, you do not half-ass things. You go big or go home.
Article continues below advertisement
youtube=https://www.youtube.com/watch?v=8wyddO9yiJI&w=640&h=360
Mariah Carey ft. Nas, "Dedicated." We haven't said "Nicki" and "Mariah" in the same breathe since their American Idol disaster of 2013, but Mariah just dropped her 14th (!!!) studio album, which, despite her having worked with Jermaine Dupri in the past, is more hip-hop focused than many of her previous releases. So it totally makes sense that MC got Nas to sing a verse on "Dedicated." Listen here:
youtube=https://www.youtube.com/watch?v=TIGaBIn-cFY&w=640&h=360
WATCH: Lea Michele Releases a Sexy New Music Video for Summer
Alex & Sierra, "Scarecrow." The X-Factor winners have spent their career thus far doing covers, but now, they've released their debut original song! The track is Imagine Dragons meets The Lumineers' "Ho Hey," but the lyric video—complete with puppets playing themselves!—is like nothing we've ever seen before. And that's a good thing:
Article continues below advertisement
Keke Palmer, "Animal." Keke Palmer (who nailed her impression of T-Boz in the TLC VH1 biopic, BTW) has a new song, "Animal," which just so happens to be the theme song to her latest film of the same name. You can watch the entire music video right now on Chideo and the behind-the-scenes of the making of the video below. And when you're done, make a donation to Keke's charity, Embrace Girls Foundation! It's a win/win, really.