Archive
OK! Look of the Day: Beyonce at her 2nd Album Release Party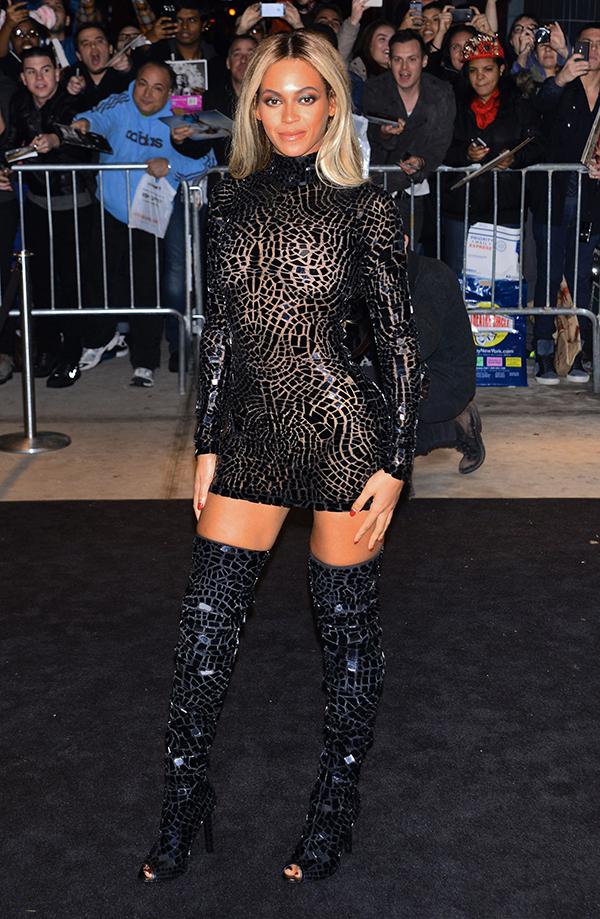 Heyyyyyyyyyyyyy Mrs. Carter! I have a strict rule never to repeat the same person for the 'OK! Look of the Day' two days in a row, but I'm just going to go ahead and break that that this morning because this photo is just too good. Beyoncé looks just too good.
Experience the New Beyoncé Album Song by Song With the OK! Editors
Queen Bey rocked a skintight, short, black dress that resembled shattered glass and showed off her rockin' bod with over-the-knee, sparkly, peep-toe boots by the one and only TOM FORD. I just can't with her. Not only does she look amazing in the 17 videos she just released, she continues to kill it while doing promotion for this album. Just keep doing you, B.
Article continues below advertisement