Archive
Heidi Klum's Best Fashion Tip For Moms? Get Rid of Those Sweatpants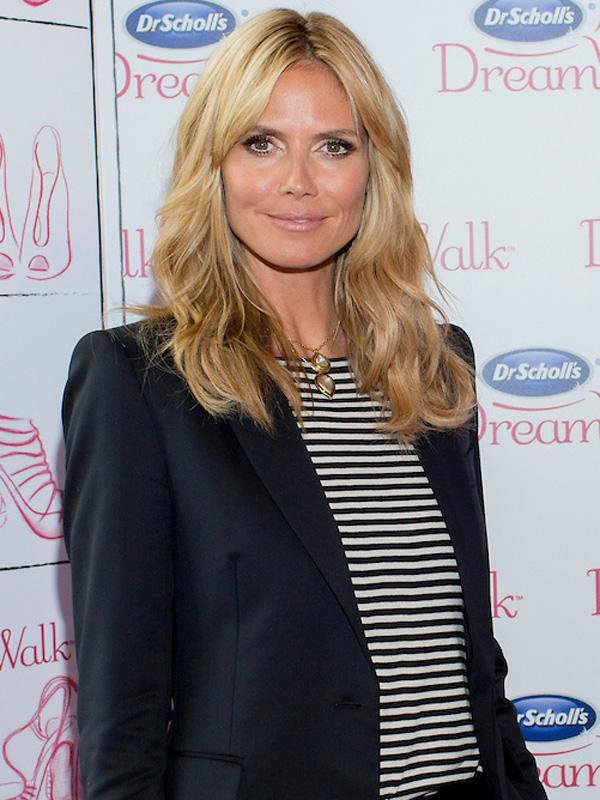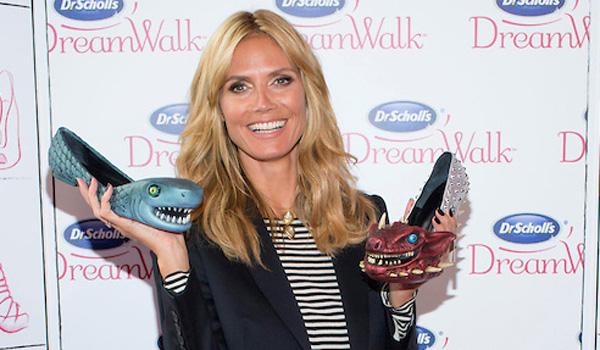 Heidi Klum has a secret: She's not as tall as you think.
The supermodel-turned-America's Got Talent judge takes off her heels during the Dr. Scholl's DreamWalk launch held at Gansevoort Hotel Park Avenue in NYC.
WATCH: Heidi Klum Is a Guest Judge on Tonight's Under the Gunn Finale!
"I wear heels as much as possible, because what happens when I don't wear them is I walk into the room and people go 'you're so much shorter than I thought,'" Heidi, 40, says as she removes her shoes. "People think I'm this Amazon, and I'm not when I'm in flats, so usually when I meet people, I'm in heels."
Article continues below advertisement
She wouldn't have it any other way.
"I love wearing high heels," the mom of four says. "They make me feel confident."
However, stilettos are not meant for everyone.
"You have to know how to walk in high heels," she says. "When you go into a shoe store and try the shoes on, you have to walk around to see that you can walk—if you're at a party, or at dinner, can you walk? Many times in the shoe store, you put them on and go 'yeah, they fit,' and you go back out. Then, later on, you realize you can't walk in them."
PHOTOS: Adorable Pics from Kardashian Kids' Fashion Line
She continues, "I think there's nothing more unattractive than when a woman can't walk. I see so many of them struggling to walk in their heels. You should know how to walk in them before you buy them. Otherwise, it's better to go with a shorter heel, but you know how to do it."
Her expertise doesn't stop at shoes, though.
As the former host of Project Runway and Germany's Next Top Model, she practically oozes style.
Article continues below advertisement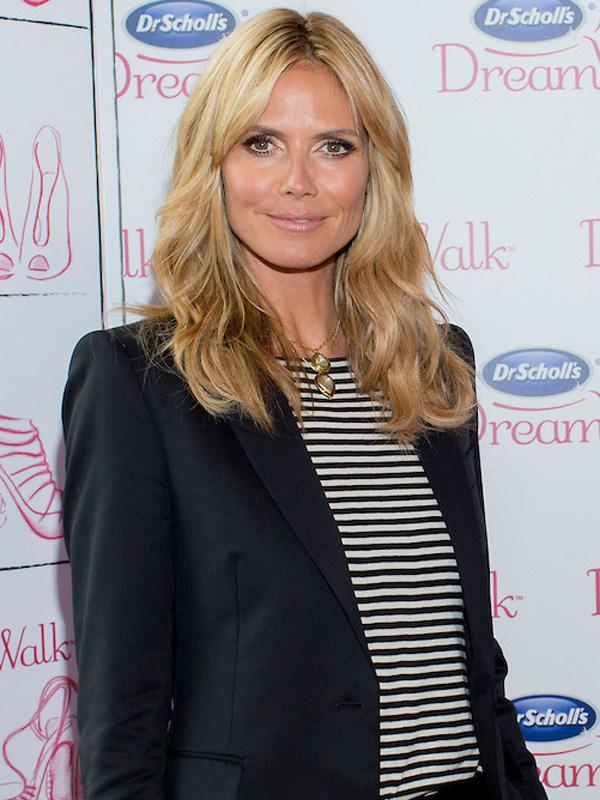 My best tip for other moms would be to get rid of all the things that do not fit, so you aren't tempted to wear those things again," she says with a laugh. "If it's jeans that don't fit right, it's good to get a friend, and try it on, if you have someone that's honest. Then you say 'yeah, they don't look good.' They can go 'well, they're too tight sometimes,' and you say 'no, no, no, they fit—they look great!'"
She continues, "It's good sometimes to get rid of things, to not be tempted. If you have sweatpants that you should not be wearing anymore, get rid of them. I like to slouch around, too, but you don't let yourself go."
OK! Exclusive: Why Heidi Klum Doesn't Let Her Kids Watch TV
What beauty look does she prefer on her days off?
"I don't do too much," she admits. "Not too much makeup, maybe a BB cream. Sunglasses also help. They hide half of your face!"