Archive
Kris Jenner On Bruce's New Girlfriend, Ronda Kamihira: "I Don't Care Who He Goes Out With"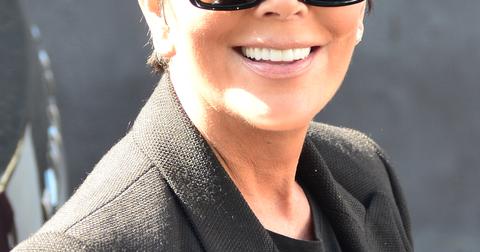 View all comments
Kris Jenner is no jealous ex!
The Kardashian matriarch opened up about her divorce from Bruce Jenner, tabloid rumors and her new cookbook, In the Kitchen with Kris on the TODAY show Monday, and she admitted she just wants her soon-to-be-ex happy.
"I think that at some point in your life you have to make a decision to do what's right for your family and the kids and I think that we decided to be grownups and we decided we're just better apart than we are together but we're still really good friends," Kris said.
Article continues below advertisement
PHOTOS: MILF Alert! Kris Jenner's Hottest Momager Moments Ever — Hot Or Not?
Kris said she doesn't even mind that he's dating around, either! The momager said she was unaware who Bruce was dating though reports circulated that he's seeing family friend, Ronda Kamihira.
"I just want him to be happy, I don't care who he goes out with and I don't know who he's dating, he doesn't check in with me and give me a play by play," she said. "But it's his life and just want the guy to be happy. He's still the father of two of my children and so we're friends."