Archive
OK! Exclusive: Kris Jenner Advises Selena Gomez To Work Out And Consider Plastic Surgery As New Manager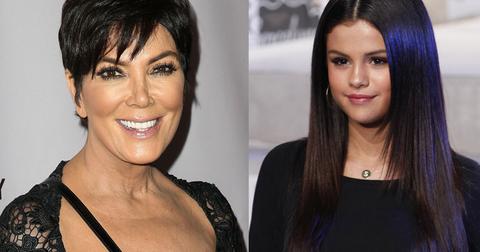 Oct. 17 2014, Published 6:10 p.m. ET
View all comments
Kris Jenner has a cookbook about to be released but she has something else cookin', too: big plans for her new client, Selena Gomez, OK! has exclusively learned!
An insider told OKMagazine.com the momager extraordinaire is sending Selena to a "grueling boot camp," completely taking over her daily health and fitness routine, and even advising the 22-year-old to consider plastic surgery!
"Kris wants Selena to harden up her body and get a Kate Hudson six-pack and has signed her up for Barry's Bootcamp, which Kim Kardashian does regularly," the source said.
Article continues below advertisement
The "Come And Get It" singer, who was declared "a complete mess" by a close source, recently appeared on The Ellen DeGeneres Show and spoke about how she still doesn't know who she is just yet.
PHOTOS: 14 of Selena Gomez's Most Cryptic Instagrams
"I feel like I have been doing this for so long that people are like, 'Be yourself, be yourself,' and I'm still trying to figure out who that is. I know I'm not perfect, but I know that I have a lot of people that support me and love me. I don't want to let anyone down so I just try to be the best I can be. It's awkward being 20."