Archive
New Tunes Tues: Miley Cyrus' Trippiest Music Video Ever and More Music This Week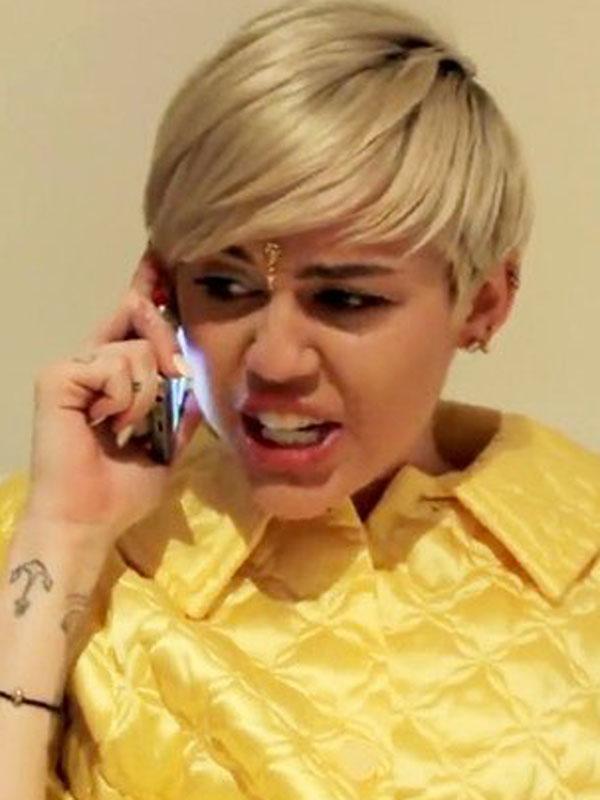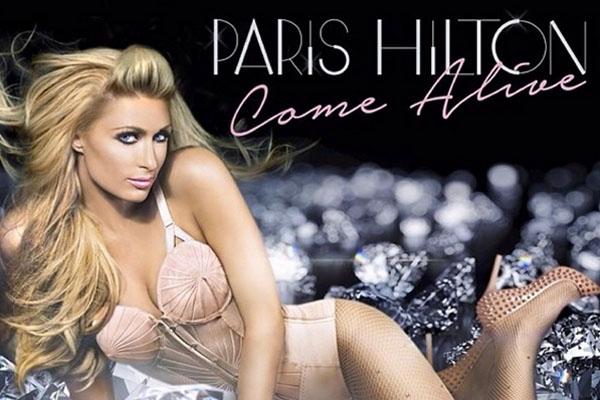 Welcome to New Tunes Tues, where we tell you what newly released songs/albums/music videos etc require your attention immediately. Miley Cyrus shocks the world yet again in the trippiest video we've ever seen, Paris Hilton puts out a club song, and Fifth Harmony shows off their grown-up side. Listen to this week's new music picks below:
WATCH: Beyonce and Jay Z Put Cheating Rumors to Rest on Stage
Paris Hilton, "Come Alive." While the cover art (above) depicts that it still in fact might be 2007 (Paris' adoration for diamonds and pink clearly has not diminished over the years), Paris Hilton's new track is very 2014. The new single, her first since last year, is a fun, catchy, sugary party jam. The vocals though? Well, maybe Paris hasn't changed all that much after all.
Article continues below advertisement
youtube=https://www.youtube.com/watch?v=Aq3e1r8ZD-w&w=640&h=360
OK! News: Farrah Abraham Bashes Jenelle Evans—Again
Ariana Grande ft. Zedd, "Break Free." Ariana's new single is EDM-esque too, with a nice assist from Zedd. And the brand new lyric video is a nice nod to Star Wars, so bonus points for that. This song will appear on Ariana's sophomore album, out this fall.
youtube=https://www.youtube.com/watch?v=hFchgev8mjc&w=640&h=360
Fifth Harmony. "Bo$$." Is that Danity Kane? Little Mix? Nope, it's just a super grown-up version of Fifth Harmony. This song name drops celebs like it's nobody's business which is half of what makes it great. The other half—that catchy chorus! PS: Whoever wrote that line about wanting a Kanye and not a Ray J is a lyrical genius.
youtube=https://www.youtube.com/watch?v=Y4JfPlry-iQ&w=640&h=360
OK! News: Listen to New Music from Chris Brown, Eminem and More
Article continues below advertisement
Usher ft. Nicki Minaj, "She Came To Give It To You." OK, Usher, summer 2014 is all yours now. Don't be at all surprised if this catchy and smooth single, produced of course by Pharrell and featuring a rap chorus from Nicki, is this year's "Blurred Lines." K?
PHOTOS: 10 Reasons Why Rihanna Is The Ultimate Sports Fan
Katy Tiz, "The Big Bang." A month ago we got to introduce you to Katy Tiz, whose first US single is already at the Top 25 on Pop radio, and here we are now with her first music video. Watch it below, and answer this very important question: Are you lovin' Katy's cleaning lady outfit as much we are? It's bringing back great memories to Britney Spears' "Toxic" video from 2003:
youtube=https://www.youtube.com/watch?v=VzuKnyL06Ew&w=640&h=360
And ok, this technically isn't a music video, but it's a video made by a bunch of musical artists like Miley Cyrus, The Flaming Lips and Moby, and so it needs to be included. If you're not on drugs this short film to the tune of the song "Blonde SuperFreak Steals the Magic Brain" might not make much sense, but either way—watch on to see a bed-ridden Miley (this was shot when Miley was hospitalized early this year) rainbows, sparkles, fluorescent lighting, and the human brain that ties it all together:
What's your favorite new song of the week? Any we missed? Vote for your favorite song below and tweet your pick @OKMagazine!
polldaddy poll=8173141