Archive
OK! Loves: Ariana Grande's Kate Spade Coat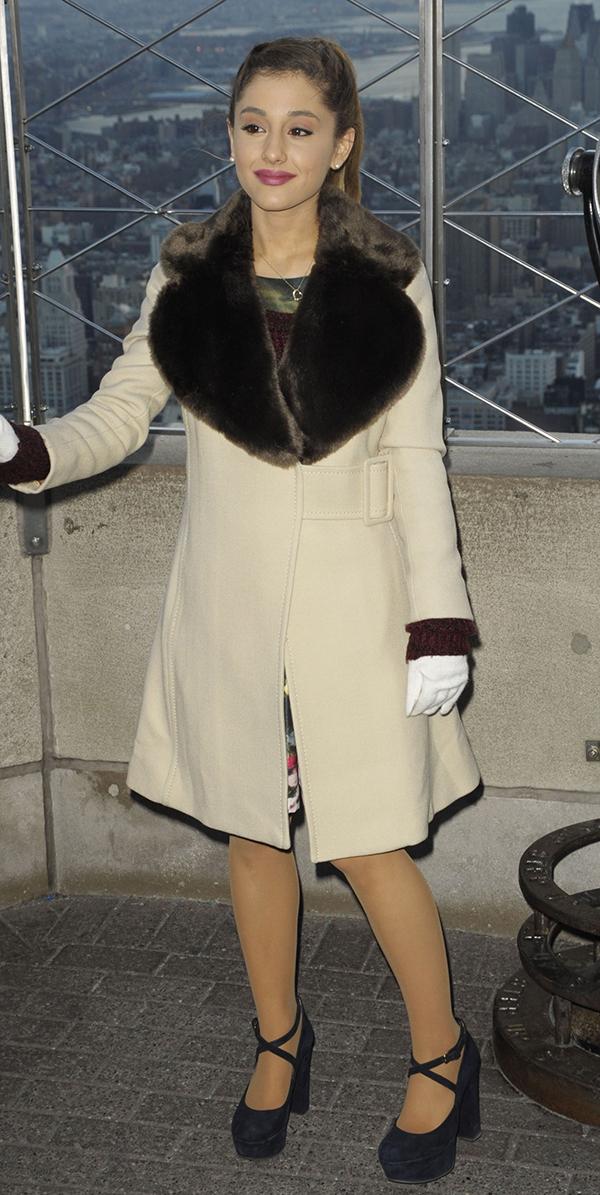 Ariana Grande looked super cute at the Empire State building in Kate Spade's 'Briella' coat in Flatiron Beige and Bittersweet over the weekend.
Relive Ariana Grande's AMAs Performance!
The singer was in the big apple making the tourist rounds before her performance at the Macy's Thanksgiving Day Parade, but all eyes were on Ariana's chic outerwear. Not only is the beige color perfect for the fall season since it can go with everything, but the buckle detail on the side is unexpected and over-sized, faux fur collar is seriously cozy. PS—this coat is now on sale from $798 to $478. Happy Cyber Monday indeed!
MORE ON:
Empire State Building
Article continues below advertisement