Archive
OK! Exclusive: Porsha Williams Talks Kenya Moore Fight, Peter Thomas Cheating Rumors And More RHOA Reunion Sneak Peeks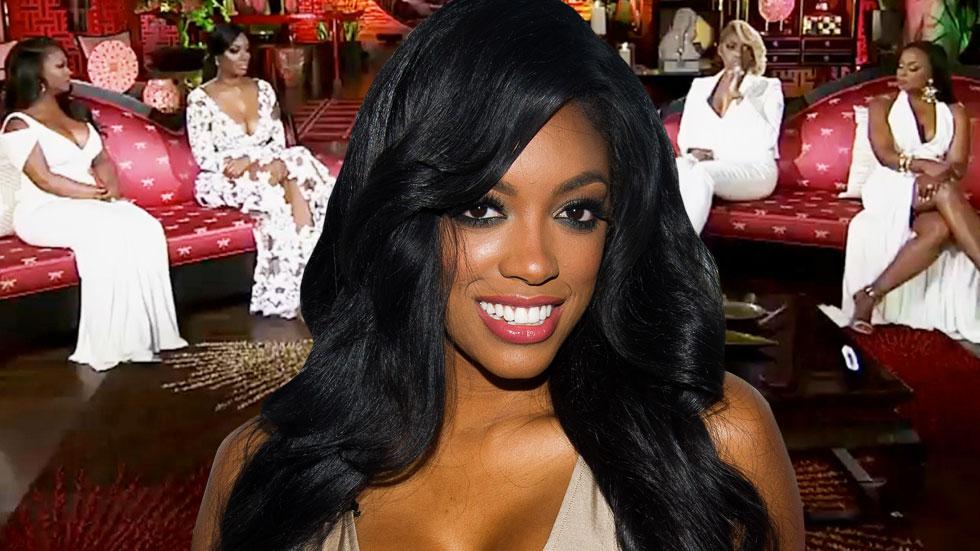 After a drama-packed season of name-calling, gossip and even an arrest, the cast members of the Real Housewives of Atlanta are finally sitting down to talk about their issues. In an exclusive interview with OKMagazine.com, Porsha Williams gives sneak peeks on her fight with Kenya Moore, if the Peter Thomas cheating rumors are true and more!
OKMagazine.com: What are some highlights you could give us from the reunion special?
Article continues below advertisement
Porsha Williams: The reunion is really different. Everybody was pretty expressive. So there wasn't a lot of yelling and screaming. Each lady just wanted to be heard and they really wanted to kind of clear up whatever the misunderstandings were. It was really similar to the therapy session.
OKMagazine.com: Does anything top your fight with Kenya from the last special?
PW: No. Nothing got to the point where it escalated in anybody's particular argument. Some ladies who you wouldn't expect were a little more emotional and one of them had a break through that was pretty unexpected and kind of helped bring the group together. People were definitely upset last year and lashed out with anger. This year I feel like people were very emotional and they were heard. They just wanted to be understood and once that happened then that's when people would try to get to an understanding.
Article continues below advertisement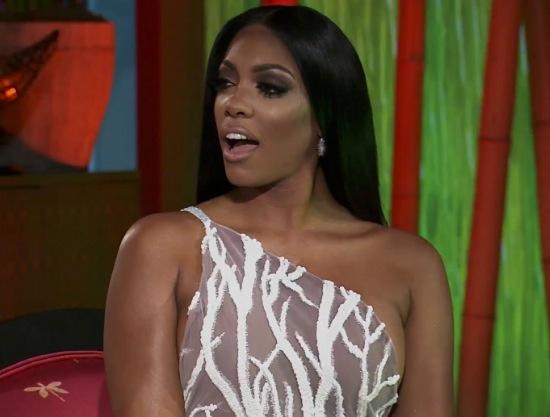 OKMagazine.com: You and Phaedra Parks claimed that Peter cheated on Cynthia Bailey. Do you still stand by your claims?
PW: I don't think anybody wants to admit their wrongs on national television and that's what happened with Peter.
OKMagazine.com: In the trailer, Nene Leakes and Kandi Burruss get into a fight. Were you surprised since Kandi always tries to avoid drama?
PW: I wasn't surprised. I feel like Kandi said a lot of things in her interviews throughout the season. Of course, all of us watched the season back and that's when you kind of see what people have said about you. The reunion is the time where you address it. I knew that NeNe was going to have to address some things and Kandi was going to have to explain how she felt. And sometimes they can make people upset so it was not shocking.
OK! Exclusive: New Photos And Secrets Released From RHOA Reunion — NeNe Leakes Reveals Abandonment Issues And Phaedra Parks Talks Divorce Plans
OKMagazine.com: What was the worst thing the women said about you in their confessional?
PW: Them trying to continue this lie about an African Prince I just could not stand. I hated that. Kenya and Claudia and Cynthia made it their business to repeat that the entire season so I did not like that at all. Kenya has been known to be in relationships with married African men and receive gifts from them and here I am doing well on my own after my divorce. It's what women do. They reflect what's negative about them onto someone else and decide whoever can scream the loudest, if we all gang up, maybe we can get people to believe it. So that was them trying to assassinate my character.
Part one of the Real Housewives of Atlanta reunion airs Sunday at 8/7c on Bravo.