BABIES
A New Addition! Amanda Seyfried And Thomas Sadoski Secretly Welcome Baby No. 2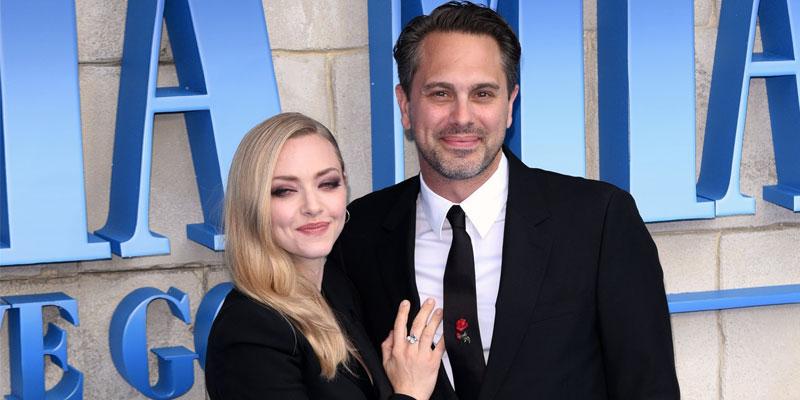 Article continues below advertisement
"Since the birth of our daughter 3 years ago our commitment to the innocent children that are so brutally effected by conflict and war has been a driving force in our lives," the pair said. "With the birth of our son the work of INARA and War Child has become our North Star. #AmandaSeyfried #ThomasSadoski #Babyborn #Secondchild #Newborn #INARA #WarChild."
Article continues below advertisement
These days, Seyfried's mom, Ann, is helping the family out amid the coronavirus pandemic. "My mom lives with us — she's our nanny. My life is awesome because she is the third parent for us. I am so lucky — I know I am," she said during an episode of John Molner's YouTube series, Molner's Table. 
AMANDA SEYFRIED BARES THE COLD WITH HER DOG TO CATCH A FLIGHT
Despite being cooped up inside, Seyfried is grateful for this extra time with her hubby and kiddos. "When my daughter gets up, she either comes in our room or she goes downstairs," she said. "And if we're still sleeping it's great 'cause she can hang out with my mom. She wakes up early.
"These days, it's been me waking up and going downstairs and drinking coffee and hanging out with my daughter and then Tommy feeding the animals. And you know what? Our family's still together," she added. "I definitely think my marriage is even stronger. This coronavirus pandemic is hard for people."