BABIES
'Bachelorette' Alum Kaitlyn Bristowe Is 'Ready To Have Babies' After 'Dancing With the Stars'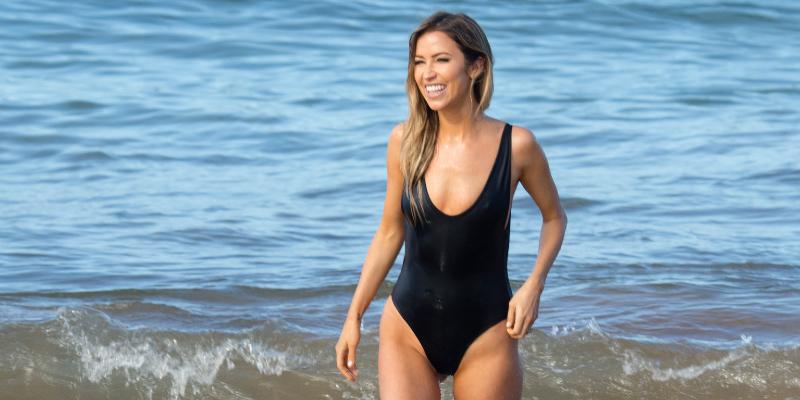 Next stop: Motherhood! Kaitlyn Bristowe is preparing for Dancing With the Stars — which premieres on September 14 — but the reality star made it clear that she wants to expand her family after she tries to win the coveted mirrorball trophy.
"I'm telling you, I'm going into Dancing With the Stars being like 'OK this is my last hurrah,'" the Bachelorette alum, 35, told E! News on September 3. "Because I'm ready to have babies."
Article continues below advertisement
FROM ATHLETES TO REALITY STARS — SEE WHO IS COMPETING ON SEASON 29 OF 'DANCING WITH THE STARS'
Over the summer, Chris Harrison asked the Canada native — who is currently dating Bachelor star Jason Tartick — if she wanted to participate on DWTS season 29. Of course, Bristowe was elated and immediately said yes. However, fans thought Tartick, 31, was going to pop the question on live television during Bachelor: The Greatest Seasons — Ever! "I said to him, if they ask you to propose to me after they air my season, like please don't because then it would have been like Nick Viall proposes to me, I say no. Shawn Booth proposes, I say yes, but it doesn't work out. And then let's cut to Kaitlyn and Jason," she said.
"COVID-19 and quarantine has kind of put a damper on plans," she shared. "Jason's resourceful and I know he'll figure out a way to do something, but I just know he wants to like sit down with my parents in person and spend the time with them before he even asked me, so who knows."
TYRA BANKS ADMITS PRESSURE OVER HOSTING SEASON 29 OF 'DANCING WITH STARS'
Even though fans may have to wait for the New York native to get down on one knee, he is "so thrilled" to be watching his lady tear up the dance floor. "He's just signed two book deals," she revealed. "I know he has so much going on and he'll be able to put his head down and do a lot of work while I'm dancing, and he's just so supportive, so excited for me to dance."
Article continues below advertisement
In the meantime, the wine label creator is getting into tip top shape so she can beat some of her other competitors, which includes Chrishell Stause, AJ McLean, and Carole Baskin. "I always said when I'm getting to that point, you know like, when I'm a year out from having a family or two years, I really want to feel like I'm in the best shape of my life, to feel strong and to go into a healthy pregnancy," she dished.
MORE ON:
Dancing With the Stars
"With quarantine, everyone's just horizontal, watching TV and just going through their own transition of 'What is life,' and I think everyone kind of went into like a mode of 'OK, well I can sleep in or I can lay on the couch and I can do whatever,'" she added.
'BACHELOR' ALUM KAITLYN BRISTOWE & JASON TARTICK STAR IN COUNTRY SINGER BRETT KISSEL'S MUSIC VIDEO
However, Bristowe noted she "always wants to work hard" and "play hard," so she is "still drinking my wine" and "still eating my McDonald's on Sundays, but I am working hard through the week."
Article continues below advertisement
As a result, Bristowe showed off her . "Reading, meditating, resting, working out, lifting heavy, Pilates, boxing, going to physical therapy for mobility and strength, getting sports massages, dry needling," she wrote. "My body at 35 feels strong and ready to dance.""
"I've been just doing everything that I possibly can to benefit my body and endurance because it's such a dream come true for me that I just want to work as hard as I can to go as far as I can," she said.