BABIES
Look At That Smile! The Little Couple Shows Off Adorable Son In New Photos!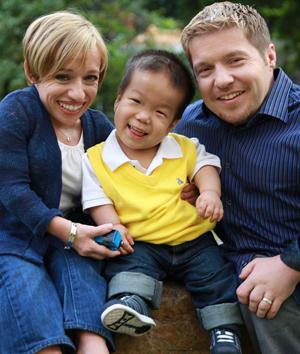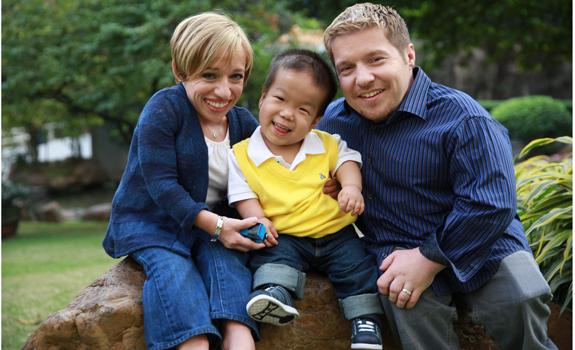 Dream come true! Jen Arnold and Bill Klein have finally become parents after adopting 3-year-old Will
As previously reported, the couple has endured a long, painful, journey to parenthood—after Jen was advised not to get pregnant herself, due to her skeletal dysplasia, a bone-growth disorder.
Article continues below advertisement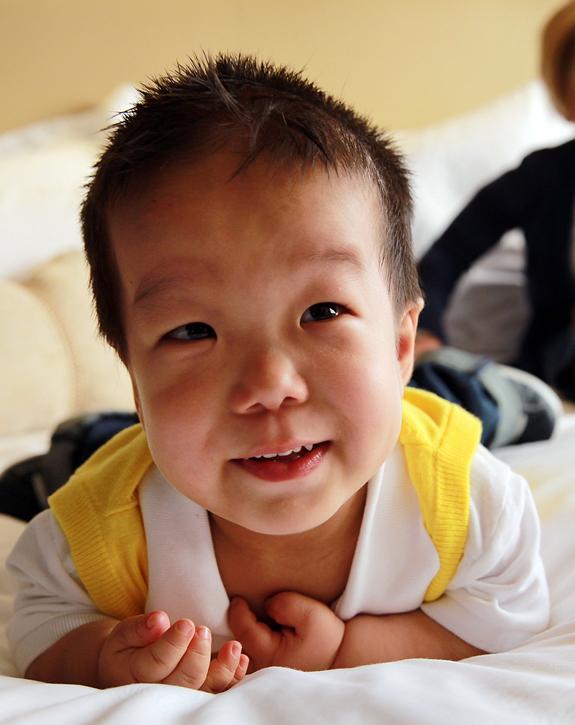 Will was born in China, and has dwarfism just like his famous folks
Their dream finally came true when they were matched with baby "Ben" from China—the little boy was initially given a fake name on camera to protect his confidentiality—now known to the world as Will Klein.
His proud mom and pop explained their choice of name in a recent interview with People.
"When Jen and I met she started calling me Will," Bill said. "I said, 'My name is Bill,' but at least for a weekend she called me Will until she finally gave up."
Article continues below advertisement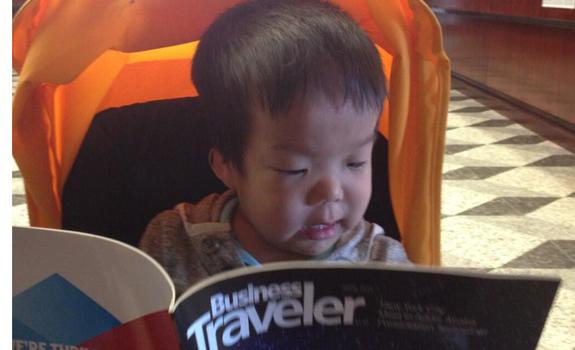 Just like daddy! Proud mom Jen tweeted a pic of Will on his way home from China with his new family
"It is a family tradition that the oldest boy in Bill's family would be William Walter or Walter William," Jen explained. "We can continue part of the tradition but also keep part of his Chinese name and so that's what we decided to do."
Will was born on Feb. 24, 2010, and came home with his new parents on March 5, 2013, like both his parents he was born with a form of dwarfism.
Jen, who works as a neonatologist at Texas Children's Hospital, has said she has always wanted to adopt a "little person."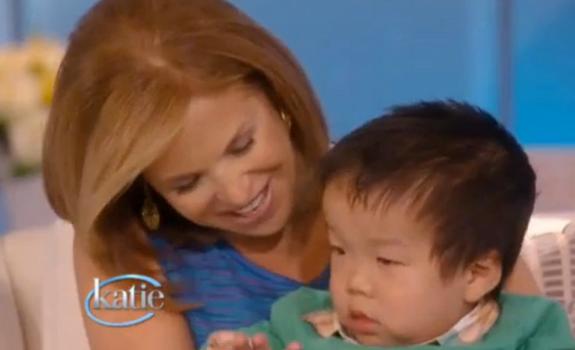 Will made his TV debut on the Katie Couric show
"My entire life, even before I met Bill, I always thought, 'Oh, I'd love to adopt a child who is another little person,'" Arnold said on a past episode of their show. "And Bill and I talked about it after we got married, and I think we both realized we both would like that."
Article continues below advertisement
Finally, their long treck to parenthood is over and they can now begin enjoying every moment of family life— and, as they recently shared with Katie Couric, the joy started the very first second they laid eyes on their beautiful son.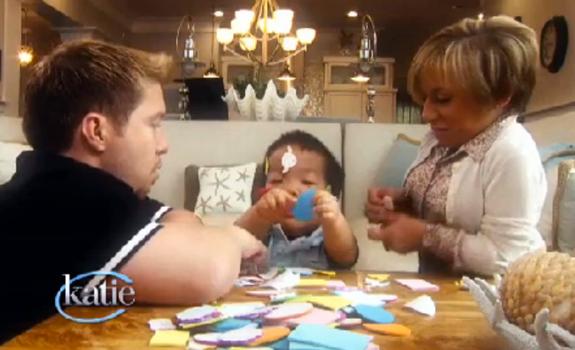 Jen and Bill finalized their adoption of Will on March 5, and he already seems fully settled into the family!
"Jen started crying," Bill recalled of their first meeting with Will, going on to admit that he too "cried a little bit, but didn't let anyone see."
According to the couple the toddler immediately said "mommy" and "daddy" in Mandarin—something that tipped Jen over the emotional cliff!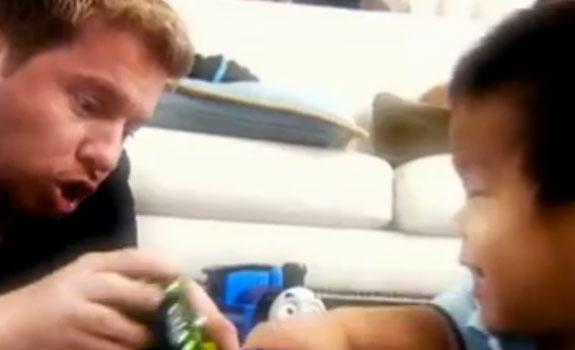 "When he cried out to us it made me well up.," she admitted. "Instantly, he had me wrapped around his little finger. He sealed the deal in the first minute."
"Jen is exactly what you would expect a parent who is a well educated pediatrician with a huge heart to be," Bill said. "She is light on the discipline. She just can't get angry and the good thing is if I break him she can fix him."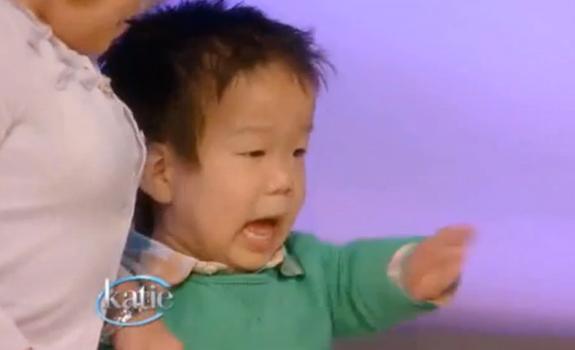 Meanwhile, Jen was quick to give her hubby his fair share of parenting props, "I always expected him to be a fun dad. I'm the maintenance mom who feeds him, practices his ABCs with him. Bill just loves him and plays with him."
The new season of The Little Couple premieres April 30 at 10 p.m. EST on TLC.
Will you be tuning in to the new season? Leave your comments below and tweet us @OKMagazine