BABIES
Property Brothers Double Baby Joy: Twins Drew and Jonathan Scott Going To Be Dads At Once!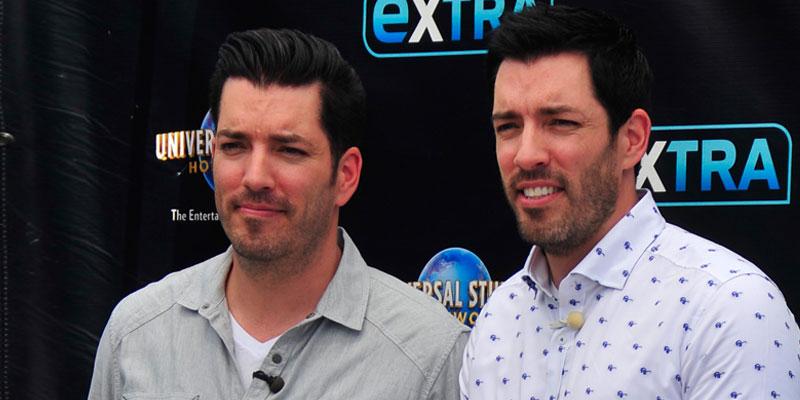 Twins Drew and Jonathan Scott have always done everything together — and the Property Brothers stars, 42, can now add becoming fathers to that list!
An insider tells OK! that Drew and his wife of two years, Linda Phan, are finally expecting — and Jonathan recently learned that his girlfriend, actress Zooey Deschanel, 40, is also pregnant.
"The fact that both brothers are expecting is shocking! But Jonathan and Drew are thrilled," shares the insider.
Article continues below advertisement
HERE COMES THE BRIDE: 5 MAJOR DETAILS FROM DREW SCOTT & LINDA PHAN'S WEDDING!
"They have a hit TV franchise and are happily in love. Now that they're going to be dads, life just got even better."
To add to their good fortune, Linda, 35, is said to be having twins!
"She and Drew cried tears of joy when they found out and couldn't wait to share the news," says the insider. "Even though twins run in the family, everyone was totally stunned."
'PROPERTY BROTHERS' SIBLING J.D. SCOTT REVEALS HE'S BEEN SUFFERING FROM MYSTERY ILLNESS
"They're shopping for baby stuff online and trading advice," spills the insider, adding that Zooey — already a mom of two — has told Linda she'll help in any way she can.
"They feel like the luckiest guys in the world right now," says an insider of dads-to-be Drew and Jonathan.
"It's been an unexpected whirlwind, but the four of them are so happy," adds the insider. "This really is the best news ever."