BABIES
'The Real Housekids'' Season 1 Finale, 'In The Cut' And More To Watch On TV Tonight!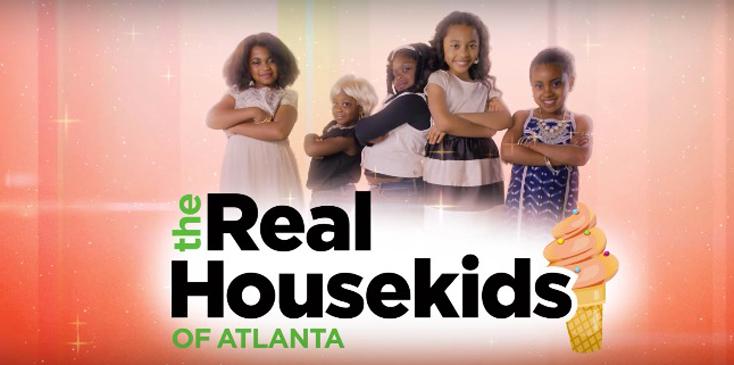 The Real Housekids — Available now on Mashable
This episode features a heated showdown between the little ladies - juicy drama meets juice boxes!
Map of Hell — Available now on Blu-ray, DVD and Digital HD
Danny Trejo asks "What happens to bad guys when they die?" Many people believe Hell is a real place, so Danny's taking a journey into the afterlife to map out where the idea of Hell came from. He's exploring the darkest recesses of both the underworld and the human imagination. It's a terrifying journey through 3,000 years of ideas, each one scarier than the last, taking us from ancient Greece through the birth of Christianity to medieval Europe and modern America, visiting real locations believed to be portals to Hell and using hair-raising CG to re-create ideas about the terrifying place so many people believe exists.
Article continues below advertisement
No Man Left Behind — Available now on Blu-ray, DVD and Digital HD
It is every soldier's worst nightmare: a situation they all train for, few experience and even fewer survive. Witness how one person's contribution to the war effort becomes their personal battle for survival. These are stories about overcoming incredible odds in some of the most hostile environments on earth.
In the Cut — 9 p.m. EST on Bounce TV
Jay reluctantly agrees to the filming of a reality show in the barbershop, but as the cameras roll chaos ensues and a standout star emerges. After an unexpected hook-up, Smitty and Mable struggle to keep their tryst secret. Dorion Renaud, Chastity Dotson and Scott Alin guest star.
Adam Ruins Everything — 10 p.m. EST on truTV
Adam Conover makes his return as he resumes his quest to reveal the hidden truths behind everything you think you know.
Article continues below advertisement
You Can Do Better — 10:30 p.m. EST on truTV
In this half hour brain candy show hosted by author Matthew Latkiewicz and comedian Abbi Crutchfield, Matt and Abbi tackle major topics like drinking, technology, sex, money, and friends – and teach viewers how to "do life" better. Through a mix of sketch, how-to, man-on-the-street, and expert interviews, viewers will learn to be better at the subjects no one teaches in school, and they'll get to belly-laugh along the way.