BABIES
Reese Witherspoon's New Job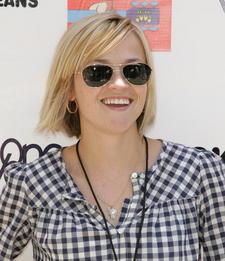 After years of getting star treatment, the tables have turned on Reese Witherspoon.
The actress says that these days, she's just the limo driver for the superstars in her life: her two children, Ava, 8, and Deacon, 4.
She told Momlogic.com that becoming a parent held some big surprises for her. "I think probably that no one warns you that you don't sleep the first year -- that's one of them," said the Walk The Line actress, 32.
Article continues below advertisement
"And you basically become a limo driver by the time they're nine.
"I'm a professional driver now. I'm right up there with the Earnhardts!"
But Reese, who divorced their dad, Ryan Phillippe, last year said that there's one thing that she won't compromise on when she's in the car.
"I force my children to listen to my radio stations and they listen to a lot of country music. Very unhappily."